Fireworks are everywhere during Diwali. So that got me thinking: just how much air pollution does Diwali create in India? We tracked the data the published PM2.5 data for 2021 Diwali, and share the results of our own tests as well.
Testing Diwali Air Pollution in Delhi
The Smart Air air quality team in Delhi placed a trusty Dylos DC1700 particle counter on the porch to track air pollution before, during, and after Diwali. This particle monitor is able to count the number of tiny dangerous PM2.5 in the air.
PM2.5 is of particular interest because these tiny particles are small enough to enter the bloodstream and enter our organs causing heart disease, cancer, and other health problems. Yikes!
Delhi Air Pollution Increased Significantly During Diwali
During 2021 Diwali, PM2.5 spiked during Diwali by over 100% compared to the days prior. Delhi PM2.5 was already hovering around 25 times higher than the WHO recommended limit during the 3 days prior. But during Diwali, PM2.5 got to over 60 times the WHO recommended limit!
This data is not all that different than data we measured ourselves during Diwali in 2022. I tracked (outdoor) Diwali air pollution before, during, and after the festival. Here's what I found:
2022 Diwali Pollution
As shown in the graph below, PM2.5 skyrocketed as the holiday kicked off and fireworks went off. Over the following 12 hours, PM2.5 gradually returned to Delhi's average (but still extremely dangerous) pollution levels.
Beijing Data Confirms Effects of Fireworks


The tests results should not be too surprising. We already have data that fireworks significantly increase PM2.5 air pollution. At Smart Air, we previously tested air quality during Chinese New Year, which also had significant increases in air pollution due to fireworks.
Air pollution in Beijing peaked at over 450 micrograms at 1am.

I always look forward to Diwali, but I'll be packing an air pollution mask!

Nerd note: I converted the Dylos 0.5 and 2.5 micron counts to approximate PM2.5 micrograms using the semi-official formula.
How I Protect Myself During Diwali and Delhi's Winters
Despite the harms of PM2.5, studies have found that wearing masks prevents physiological harm to the body. Also using air purifiers in your home have been shown to have positive effects on blood pressure, inflammation, and immune response.
Smart Air is a certified B Corp committed to combating the myths big companies use to inflate the price of clean air.
Smart Air provides empirically backed, no-nonsense purifiers and masks, that remove the same particles as the big companies for a fraction of the cost. Only corporations benefit when clean air is a luxury.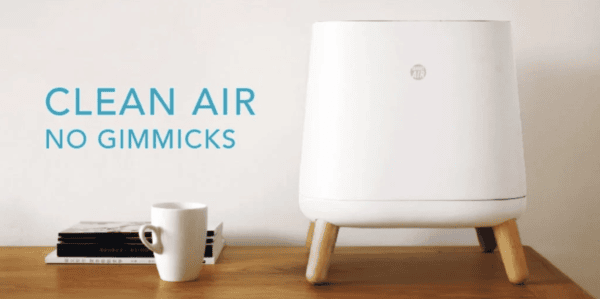 ---
Free Guide to Breathing Safe
Want to learn more about breathing clean air? Join thousands more and stay up to date on protecting your health.