The coronavirus has made millions around the world regularly wear masks to reduce the spread of the virus. It is clear, masks help mitigate virus spread. But widespread mask wearing may be having another unintended benefit: lowering blood pressure for millions.
With mask wearing to prevent coronavirus spread, people are accidentally protecting themselves from air pollution. Whoops!
Let's take these subway riders I saw in Beijing in January. Everyone's masked up.
Well, except this guy, who seems to be floating blissfully in his own world.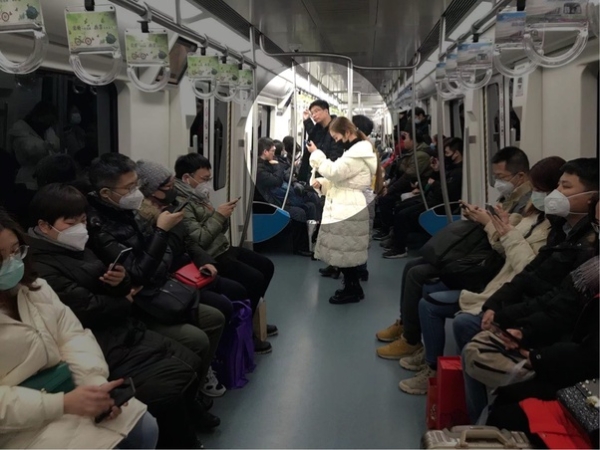 What are the Health Effects of Wearing a Mask?
Are all those masks doing anything? We can get a rough estimate of the effect size from this study.
In this study, researchers randomly assigned people to wear N95 masks or no mask.
Then they walked around central Beijing, near the Forbidden City (that rectangle on the right).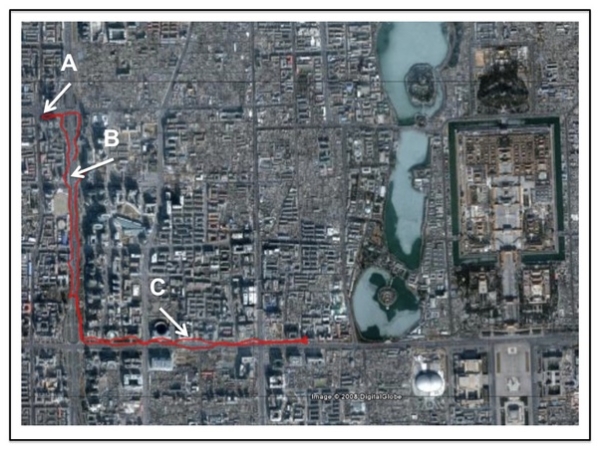 While they walked, devices were tracking their blood pressure, heart rate, and other metrics. The masks lowered people's blood pressure and improved their heart rate variability.
Thus, we could infer that all this mask wearing is lowering people's blood pressure.
But That's Just One Study
That's only one study, and there aren't many studies like this. However, another study replicated the results. It's also consistent with studies that have randomly assigned people to use their air purifiers at home and found that it lowered their blood pressure.
But Those Are N95s…
OK, OK, but those are N95 masks. For the coronavirus, lots of people are wearing weaker surgical masks or even cloth masks. Those things can't capture tiny pollution particles, right?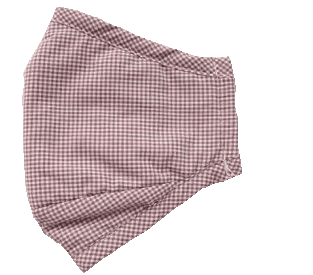 The data is surprising. Let's take an extreme example. Researchers tested a cheap surgical mask they bought off the streets of Kathmandu.
Let's look at 1-micron particles. Those are about 1/60th the width of a human hair.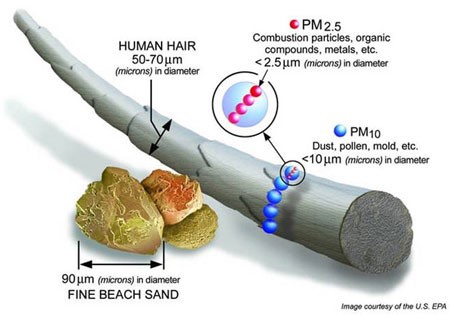 For those particles, the surgical mask captured as much as the N95 mask—over 90%.
For the smallest 0.03-micron particles (30nm), the N95 did better. But the cheap surgical mask still captured over 60%. Surprising, no? But this is just one of several studies that have found that surgical masks are surprisingly effective against pollution, even after taking into account how tightly they fit.
Bottom line: Masks may be lowering blood pressure for millions
Based on the data, we could estimate that cotton and surgical masks could improve people's blood pressure and heart rates. Those effects might be approximately 30–50% of the effect of N95 masks.
Smart Air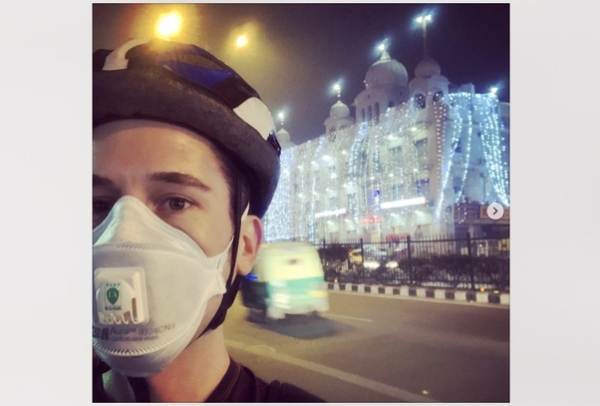 P.S. Caveat
This data doesn't address gas pollutants like NO2 and O3. Masks like N95s capture particles, not gases. Thus, they're good, but not 100% protection. But they're good enough for me to bike through Delhi traffic.
---
WHAT NEXT?
Along with wearing masks, air purifiers with HEPA filters are also one of the best ways to stay safe from a variety of pollutants in our air including viruses and dangerous PM2.5. A recent CDC study confirmed significantly lower COVID-19 infection rates in schools that used HEPA air purifiers. HEPA filters can significantly lower the risk of a variety of deadly diseases including diabetes, heart disease, cancer, and high blood pressure.
Read More: Four Steps to Choosing the Best Air Purifier
Smart Air is a certified B Corp committed to combating the myths big companies use to inflate the price of clean air.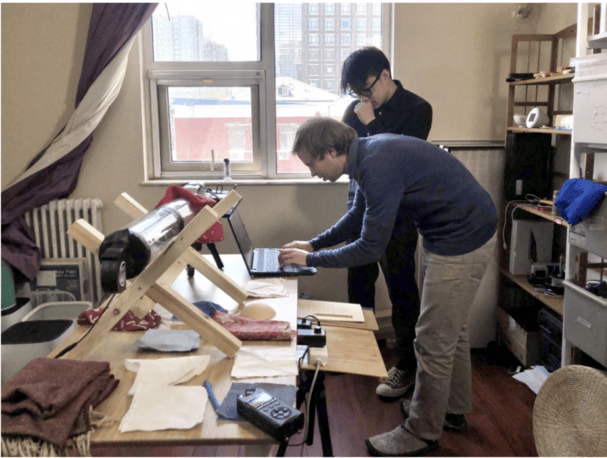 Experience breathing truly clean air with gimmick-free, effective air purifiers that won't break the bank. Join the clean air movement.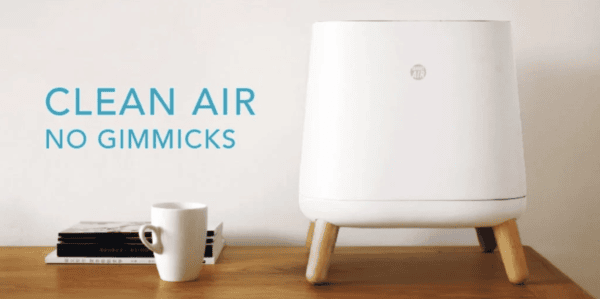 ---
Free Guide to Breathing Safe
Want to learn more about breathing clean air? Join thousands more and stay up to date on protecting your health.