Current New York City Air Quality (2022 Live Readings)
New York City air quality exceeded the WHO annual limits on nearly one-third of days from 2020 to 2021. Due to wildfire smoke from wildfires out west, New York City air quality averaged nearly six times the daily recommended limit of dangerous PM2.5 pollutants on its worse day in 2021.
Current Air Quality in New York City
30% Of Days in NYC More Polluted Than WHO Target
New York City's daily air quality levels exceeded the World Health Organization (WHO) annual limit on 30% of days in 2020-2021. The PM2.5 AQI reached over 150 in many areas of the city in July of 2021 due to wildfire smoke.
Historical Air Quality Readings for New York City
Is New York City Air Quality Improving?
In the last three years, data shows little improvement in New York City air quality. Although 2020 saw a near 12% improvement from 2019, 2021 levels worsened from 2020 levels. New York City's annual level of air pollution consistently hovers around the WHO recommended limit.
Why Is the Air Quality Bad Today in NYC?
Weather plays a big role in how the air quality is in NYC each day. The amount of sun can affect how much ozone there is, and wind and rain can affect PM2.5 and particulate air pollution to varying degrees.
Air pollution levels can change quickly, with levels often varying widely throughout the day. Data shows there even appears to be times of the day where air pollution tends to be lower compared to other times.
Below shows how PM2.5 air quality levels around the world tend to vary throughout the day. PM2.5 levels have a tendency to be slightly lower in the afternoon compared to other times of the day. But this is a general trend, New York City PM2.5 AQI levels will not follow this trend every day.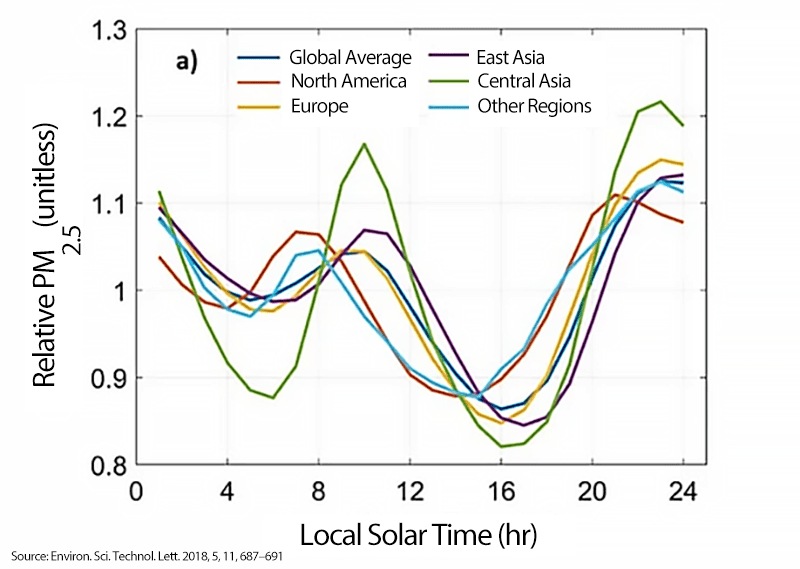 How Wildfires Out West Affect NYC's Air Pollution Levels
Outside of weather, wildfires are another factor that can significantly affect New York City's air quality. The worst wildfires typically occur in the months of June to September. In July of 2021, wildfire smoke from California and Oregon reached NYC, and NYC air quality reached its worse levels in years.
Read More: How Wildfires in California Affect Air Pollution Levels
Below shows how wildfires in September of 2020 affected air quality levels all across the west coast.

New York City Air Pollution: The Negative Health Effects
This analysis of New York City's air quality is based on PM2.5 pollution. These are particles smaller than 2.5 microns in diameter that can penetrate deep into the lungs and even enter the bloodstream.
Studies have shown that PM2.5 raises blood pressure, inflammation, and rates of heart attacks and strokes.
WATCH: Why Is PM2.5 So Harmful to Us?
5 Things You Should Know about PM2.5 Air Pollution
Subscribe to Smart Air on YouTube
Protect Your Health in NYC From Air Pollution and Wildfire Smoke
Despite the harms of PM2.5 that is in wildfire smoke and air pollution, placebo-controlled studies of air purifiers have found that removing particulate in the home has positive effects on blood pressure, inflammation, and immune response.
Smart Air provides the world's most cost-effective, data-backed air purifiers to help air-breathers protect themselves and their family. Smart Air is a certified B Corp founded to publicize the simple science behind air purifiers and masks, thereby lowering the cost of breathing clean air.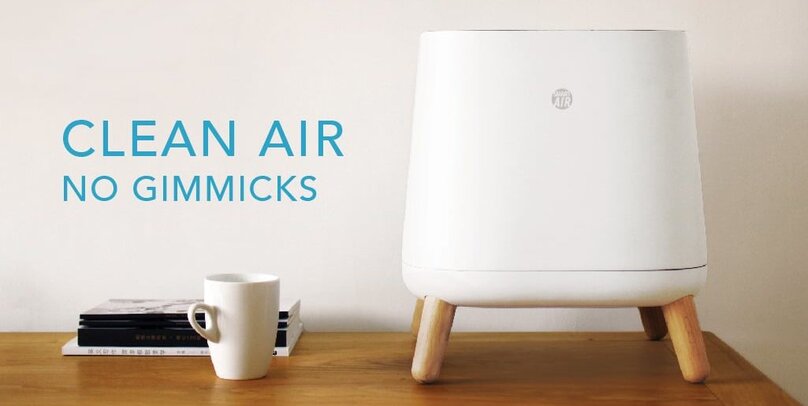 ---
Free Guide to Breathing Safe
Want to learn more about Air Pollution? Join thousands more and stay up to date on protecting your health.