Air Quality and Pollution in Singapore
Singapore has an air pollution problem and has suffered from poor air quality for years. From 2014-2020, Singapore average daily air quality exceeded the WHO annual pollution limits on an average of nearly 6 out of 7 days of the week. What's more, Singapore has seen PM2.5 levels over four times the WHO recommended limit on over 70 days in the same time period. On it's most polluted day, Singapore saw levels nearly 20 times the WHO recommended pollution limit. During that time in 2015, schools shut down due to the poor air quality.
84%
of Days in Singapore More Polluted than WHO Target

Singapore's daily air quality levels exceeded the World Health Organization (WHO) annual limit on 84% of days in from 2014-2020.
Current Air Quality in Singapore
Live air quality (AQI) readings for Singapore:
Singapore Air Quality: Seasonal Trends
Singapore has its worst air pollution and smog during dry season (March to August) and air quality is best towards the end of the wet season from December to February. Dry season AQI (Air Quality Index) levels in Singapore can often reach over 150, or a 'unhealthy' level.
Singapore Air Pollution: The Negative Health Effects
This analysis of Singapore's air quality is based on PM2.5 pollution. These are particles smaller than 2.5 microns in diameter that can penetrate deep into the lungs and even enter the bloodstream. Studies have shown that PM2.5 raises blood pressure, inflammation, and rates of heart attacks and strokes.
Studies have shown that low levels of air pollution can have dramatic effects on a body's health.

Singapore PM2.5 Air Pollution Open Data
As part of Smart Air's open data pledge, the raw PM2.5 data for Singapore and more info on the test methods are openly available to download from the link below: Download Singapore 2014-2019 Air Pollution Data,
---
How I Protect Myself
Smart Air is a certified B Corp committed to combating the myths big companies use to inflate the price of clean air.
Smart Air provides empirically backed, no-nonsense purifiers and masks, that remove the same particles as the big companies for a fraction of the cost. Only corporations benefit when clean air is a luxury.
For protection against air pollution in Singapore, check out the Sqair!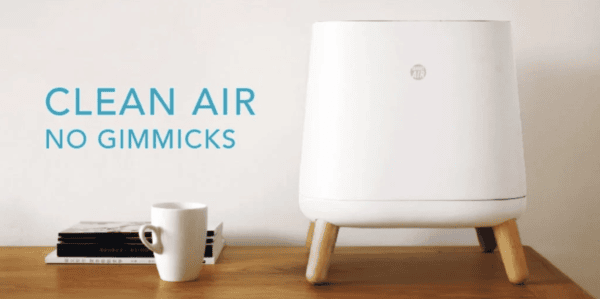 ---
Free Guide to Breathing Safe
Want to learn more about Air Pollution? Join thousands more and stay up to date on protecting your health.