Singapore PM2.5 air quality averaged 9.4 micrograms in 2022, that's a PSI of 39. This means Singapore PM2.5 concentrations exceeded the WHO annual limit of 5.0 micrograms by a little under 2 times. On the most polluted day, Singapore air quality exceeded the recommended limit by a little under 5 times.
Current Air Quality in Singapore
Air Quality Map
Live Singapore, Singapore AQI air quality map updated hourly.
How is the Air Quality in Singapore, Singapore?
97% of Days in Singapore More Polluted Than WHO Target
During 2022, 97% of days exceeded the WHO annual limit. 3% of days fell within the safe limit of 5 micrograms. That means outdoor air in Singapore was considered safe for just 1 in 12 days during 2022.
The most polluted day in 2022 was Aug. 9, 2022, where PM2.5 concentrations were as high as 24.0 micrograms. On this day, PM2.5 pollution exceeded the recommended limit by a little under 5 times.
Singapore PM2.5 Concentrations: 2023 – Year to Date
So far in 2023, Singapore's PM2.5 concentrations have averaged 9.6 micrograms (PSI of 40). That's 2% higher than the previous year.
Is Singapore Air Quality Improving?
Historical air quality (PSI and AQI) data for Singapore over the past 4 years (2019, 2020, 2021 and 2022) shows that air quality has improved greatly. This is a positive trend for Singapore with air quality and PSI improving by 43% since 2019. However, PM2.5 and PSI in 2022 was still above the WHO annual limit of 5.0µg/m3, meaning that although it has imrpoved greatly, it is still not clean.
Sunday is the Most Polluted Day of the Week in Singapore
Sundays are the most polluted day of the week in Singapore. PM2.5 levels on an average Sunday reach 12.1 micrograms. That's 5% higher than the least polluted day – Monday. On Monday, PM2.5 air pollution averages 11.5 micrograms.
On average, Sundays see PM2.5 pollution that's over 2 times the WHO limit. For Mondays – the least polluted day – PM2.5 air pollution is over 2 times.
Singapore Air Quality: Seasonal Trends
Singapore has its worst air pollution and smog during dry season (March to August) and air quality is best towards the end of the wet season from December to February. Dry season PSI (Pollution Standards Index) levels in Singapore can often reach over 150, or a 'unhealthy' level.
Singapore Air Pollution: The Negative Health Effects
This analysis of Singapore's air quality is based on PM2.5 pollution. These are particles smaller than 2.5 microns in diameter that can penetrate deep into the lungs and even enter the bloodstream. Studies have shown that PM2.5 raises blood pressure, inflammation, and rates of heart attacks and strokes.
Studies have shown that low levels of air pollution can have dramatic effects on a body's health.

Singapore PM2.5 Air Pollution Open Data
As part of Smart Air's open data pledge, the raw PM2.5 data for Singapore and more info on the test methods are openly available to download from the link below: Download Singapore 2014-2019 Air Pollution Data,
---
How I Protect Myself
Smart Air is a certified B Corp committed to combating the myths big companies use to inflate the price of clean air.
Smart Air provides empirically backed, no-nonsense purifiers and masks, that remove the same particles as the big companies for a fraction of the cost. Only corporations benefit when clean air is a luxury.
For protection against air pollution in Singapore, check out the Sqair!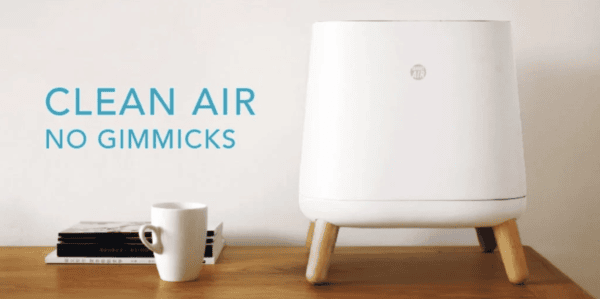 ---
Free Guide to Breathing Safe
Want to learn more about Air Pollution? Join thousands more and stay up to date on protecting your health.