Air Purifiers for Schools and Universities
The brand trusted by hospitals, schools and businesses globally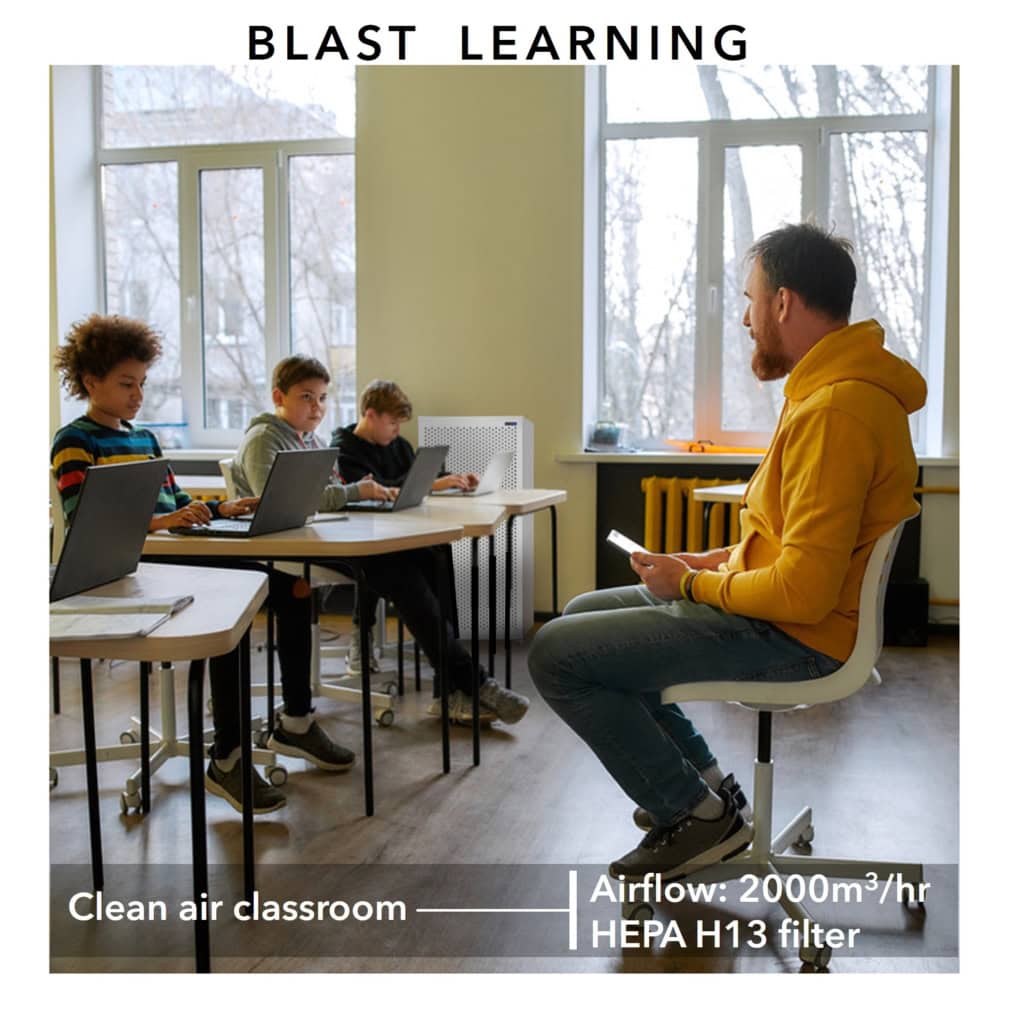 Air purification in classrooms
Elevated CO2 levels is the current measurement for indoor viral transmissions rates with the natural ventilation as the primary mitigation factor.
However, balancing natural ventilation with reasonable temperatures can be a challenge in the colder months. And if the school is located in a polluted neighbourhood, health issues can arise from long-term exposure to outdoor air pollution. This means that a school has to juggle multiple strategies:
COVID strategy

class bubbles / face masks
opening windows vs thermal comfort / noise
monitoring CO2
Indoor air quality strategy

management of particle pollution including pollen, dust and viruses
reducing outdoor air pollutants, including traffic fumes, which finds its way inside even with doors and windows closed
chemicals in the air from cleaning products, paint, furnishing, furniture, flooring etc
Focusing on one and not the other can impact the health of teachers and pupils so consider installing portable air purifiers to supplement your ventilation strategy.
---
A good air purifier will yield excellent results
In 2015, a big leak at a natural gas facility in the US resulted in the company paying for air filters in every classroom, office and common area in

ALL schools within a five mile radius

. After 4 months, Math scores went up by 0.20 and English scores by 0.18 standard deviations. These same results could be achieved by cutting class sizes by 1/3rd
London School of Economics studied university students' test performance relative to air pollution levels on the day of the test alone. Results showed that taking a test in a filtered rather than unfiltered room would raise test scores by 0.09 standard deviations

Researchers gave 35 healthy Shanghai university students real or fake air purifiers and tracked several health markers for two days. They found that

after 48 hours, the students had significantly lower inflammation in their blood vessels.

They also had

lower blood coagulation

(a marker of blood clotting) and

less constricted blood veins

In 2018, Goose Green became the first state school in London to install air purifiers in every classroom. They have anecdotal evidence of

improvements in asthma symptoms and coughing fits

3 schools in Camden had high PM levels, some up to 40 times greater than WHO levels. Air purifiers were installed in all classrooms. Since installation, staff noticed a

decrease in sick absence amongst both children and teachers
HEPA Air Purifiers to Combat Viruses, Allergens and Pollution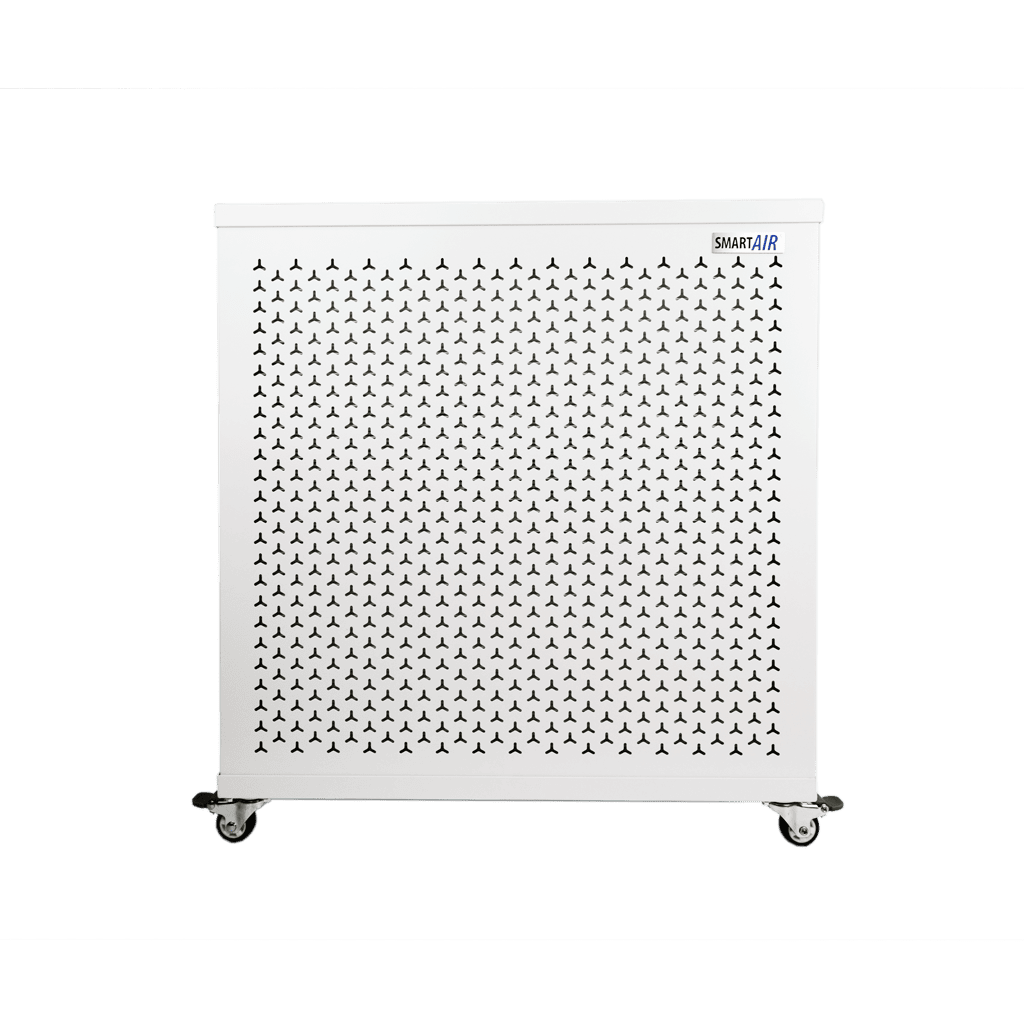 Blast Mini
From £399
Quiet design with 585m3/hr CADR for office rooms up to 85m² (915 sq ft).
Blast
From £582
890m3/hr CADR for large office spaces up to 130m² (1400 sq ft).

Reduce COVID-19 Transmission In Your Classroom
The CDC recommends HEPA air purifiers like Smart Air's to lower the spread of COVID-19.
Protect your classroom today with our simple, data-backed HEPA air purifiers.
Why Choose Smart Air for the Classroom
Our focus is on creating the most effective air purifiers driven by data and at a fraction of the cost of the competition.

We believe everyone deserves to breathe clean air.
Smart Air Purifiers
Cost-Effective
Quiet

Energy-Efficient Design
CE, RoHS Certified
Certified B-Corp
Full Warranty
Quiet Operation, Designed for Schools
With noise levels of just 48dB on high, your classroom will hardly notice the Blast's whisper-quiet operation.
Trusted by Schools to Protect Against COVID
Schools worldwide use Smart Air purifiers to protect against and reduce COVID-19 transmission.

Embassies are breathing Smart Air
Want Help Creating a Plan for Your School?
Get in Touch!
Submit your details or questions below, and our team of clean air nerds will get back to you with a solution.
Interested in Smart Air for another business?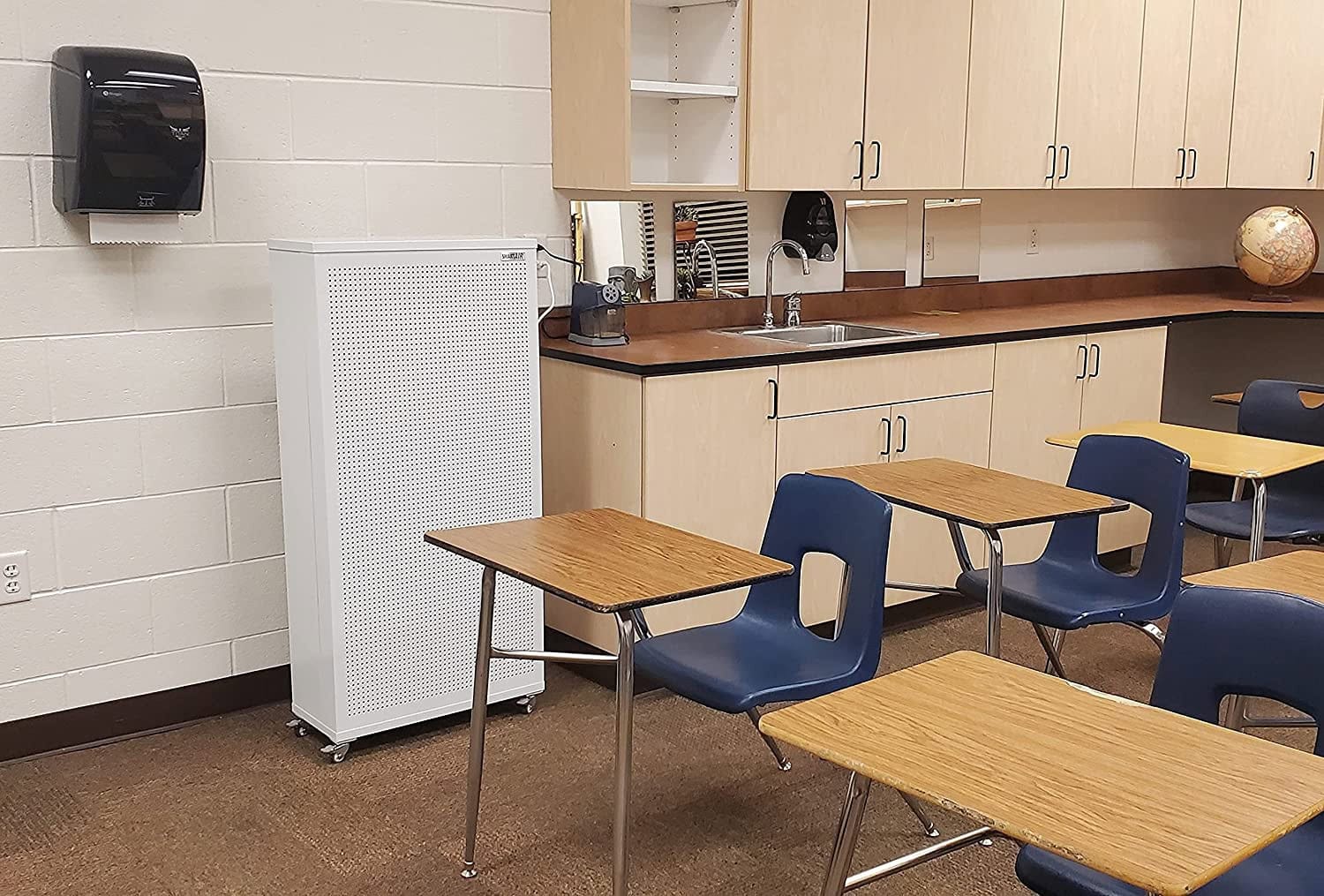 Schools
Offices
Hospitals