How a hospital in Dhaka, Bangladesh, quickly built COVID-19 patient isolation rooms using hospital beds, plastic cover and the Sqair HEPA air purifier.
Following the COVID-19 outbreak, the CDC recommended hospitals isolate COVID-19 patients using airborne infection isolation room (AIIR). These are single person rooms with a negative air pressure system to reduce the spread of the virus.
However, smaller hospitals and healthcare facilities have limited capacity to provide an AIIR for patients. Therefore, hospitals had to come up with innovative ways to reduce virus spread, with the help of HEPA air filters.
Hospital in Dhaka, Bangladesh Uses Smart Air Air Purifiers to Create Effective Isolation Rooms
In Dhaka, Bangladesh, a hospital came up with a creative solution to create effective isolation rooms. The Combined Military Hospital (CMH) created individual patient isolation units by enclosing hospital beds with plastic. Then a Smart Air Sqair air purifier was fitted to the end of the isolation unit. The Sqair air purifier removes COVID-19 from the air and creates a negative pressurized isolation space that prevents virus spread.
This innovative setup was featured on multiple news outlets in Bangladesh: Ekattor TV and Channel 24 (in Bengali).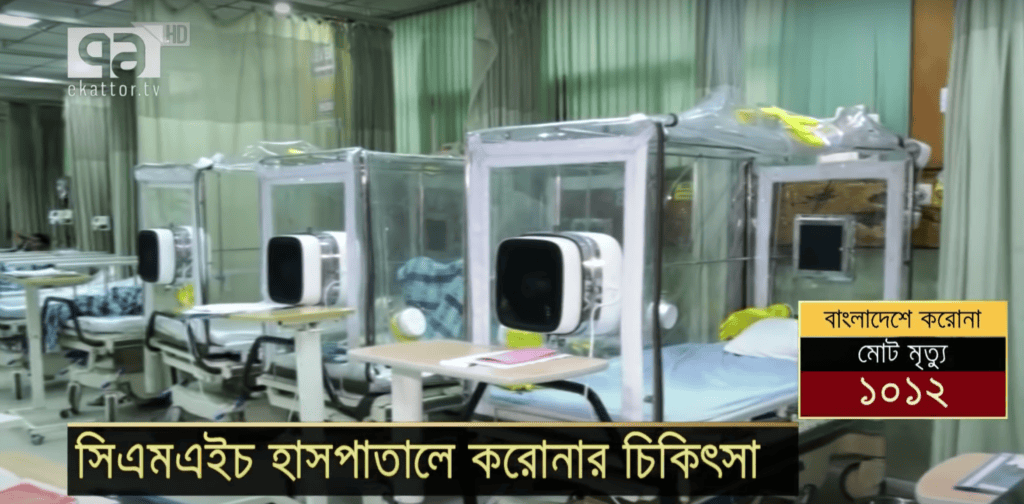 HEPA Filters Are Extremely Effective in Reducing Virus Transmission
There is a lot of research showing the effectiveness of HEPA air purifiers in removing viruses, such as COVID-19 from the air. This study shows that installing a plastic barrier to create an isolation room can effectively prevent up to 80% of airborne virus particles from spreading outside and contaminating others. When combined with an air purifier equipped with a HEPA filter, the containment of airborne virus particles increases to more than 99%!
The air purifier removes bacteria and virus particles from the air, and creates a negative pressure across the plastic barrier forcing particles to stay within the isolation space. However, this only works effectively if there are no holes in the plastic barrier. The best results are achieved when installing HEPA air purifiers both inside the insolation unit (close to the patient's bed) and a (larger) unit outside that can cover the whole room / ward..
The effectiveness of air purifiers in removing airborne viruses and particles is shown below. With the air purifiers off, there were over 16 times the amount of airborne particles.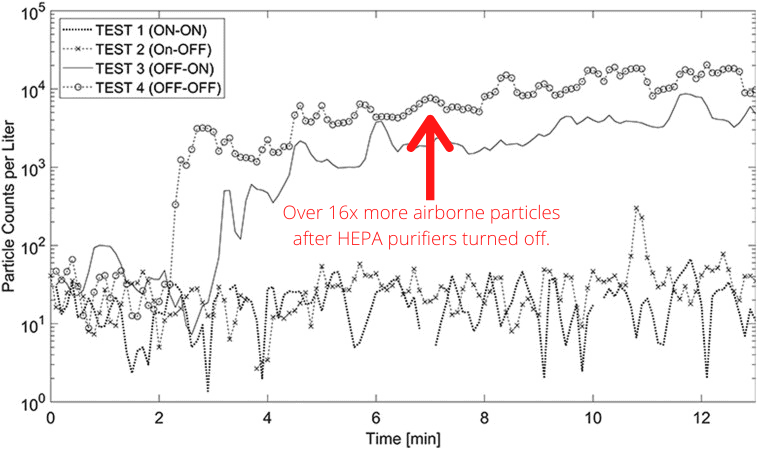 The example from the Combined Military Hospital in Dhaka can be widely used by hospitals when attempting to retrofit a general patient room into an isolation room for the treatment of COVID-19 patients. Installing HEPA air purifiers both inside the isolation room and outside in the ward will effectively minimize the airborne spread of the COVID-19 virus.
Bottom Line: Bangladesh Hospitals Use Sqair Air Purifiers for For Effective COVID-19 Isolation Rooms
Installing plastic barriers around a hospital bed is a cheap, quick and easy way to create an isolation unit. Combining plastic barriers with HEPA air purifiers decreases airborne particles by 99% and allows a hospital to expand its capacity for COVID-19 patients overnight.
Smart Air
Smart Air – a social enterprise dedicated to protecting the health of millions around the world – provides simple, effective yet affordable air purifiers to thousands of users.
Hospitals around the world are using Smart Air's purifiers to help filter out the virus in their facilities. Smart Air's purifiers include HEPA filters can capture 99.9% of viruses, including those the size of the coronavirus.
For example, in Manilla (capital of the Philippines), most major hospitals are utilizing the powerful Blast for coronavirus protection.

Why Hospitals Choose Smart Air Purifiers
Smart Air's purifiers are powerful with high CADR ratings. Therefore, Smart Air's purifiers, such as the Blast, are suitable for large areas that are common in hospitals. Subsequently, the Blasts's clean air output is 50% greater than most purifiers on the market. This helps with circulating clean air in and around hospital rooms as quickly as possible. For comparison, the Blast's high CADR of 890 cubic meters per hour is the equivalent of 3.4 Blue Air 203s, yet a single unit is still costs less than a Blue Air.
2020 has been a difficult year for hospitals around the world. Smart Air will continue to support hospitals in reducing their COVID-19 risk with cost-effective, no-nonsense air purifiers and free education.
Who is Smart Air?
Smart Air is a social enterprise dedicated to protecting people from the harm we can't see that's in the air. Smart Air provides simple, effective air purifiers that are industry leaders in cost-effectiveness, noise and reliability. Learn more about Smart Air.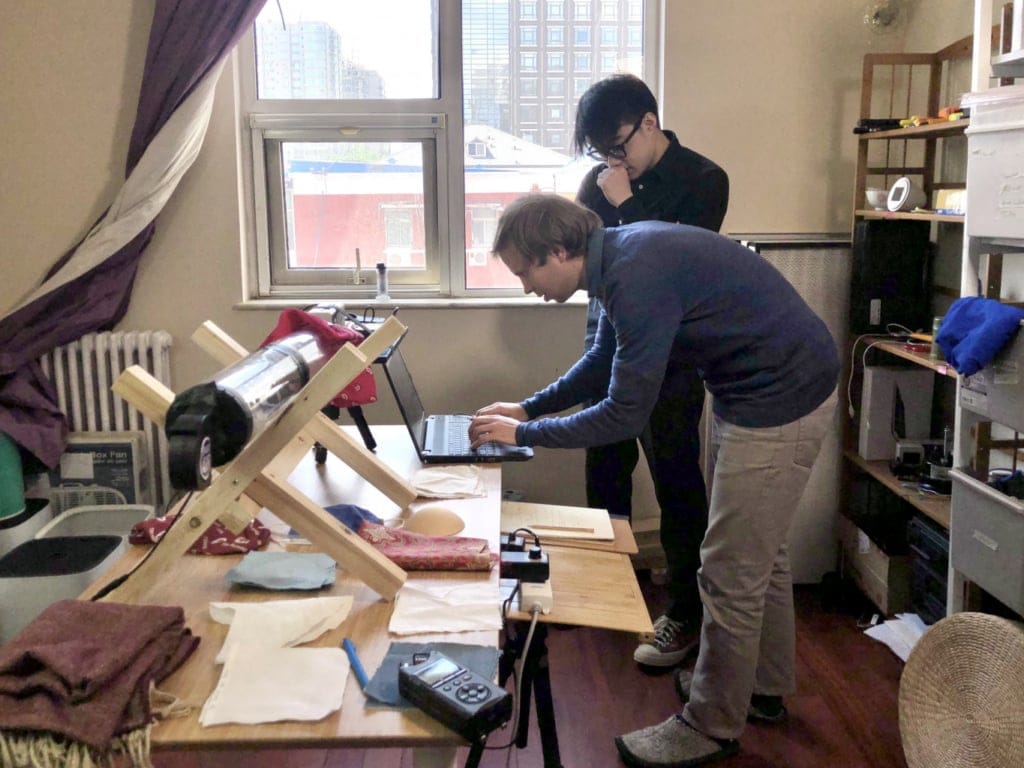 ---
Free Guide to Breathing Safe
Want to learn more about breathing clean air? Join thousands more and stay up to date on protecting your health.