Analyzing air quality data from the Berkeley Earth Project, Smart Air found that Bangalore air quality worsened by 3% in 2021 compared to 2020. This leaves Bangalore with air pollution levels 6 times higher than the World Health Organization's annual limit.
Bangalore Air Quality by Month
Breaking down the data by month reveals exactly when air pollution was the worst in Bangalore. The data shows that 2021 Bangalore air quality was worse across the whole year, except briefly in the summer.
Analyzing the air quality data for the previous five years suggests that Bangalore's pollution levels start peaking during winter with PM2.5 typically rising in October, and it remains high until March of the next year.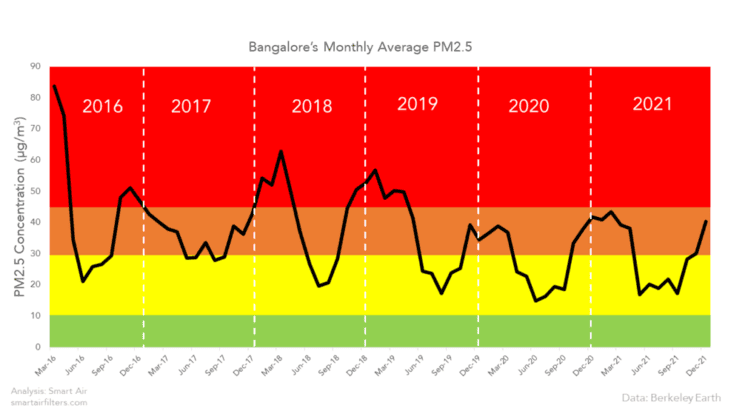 How Does Bangalore Air Pollution Compare to Delhi?
Bangalore's air pollution averages about 30% that of pollution leader Delhi, making it one of the least polluted major cities in India. Despite being better than Delhi and Kolkata, Bangalore's PM2.5 exceeds the World Health Organization's annual limit every month of the year — even in the cleanest month.
The analysis is based only on PM2.5 pollution, which refers to particles smaller than 2.5 microns in diameter. These particles can penetrate deep into the lungs and even enter the bloodstream. Studies have shown that PM2.5 raises blood pressure, inflammation, and rates of heart attacks and strokes.
WHAT NEXT? Protect yourself.
Along with wearing masks, air purifiers with HEPA filters are also one of the best ways to stay safe from a variety of pollutants in our air including viruses and dangerous PM2.5. A recent CDC study confirmed significantly lower COVID-19 infection rates in schools that used HEPA air purifiers.
Read More: Four Steps to Choosing the Best Air Purifier
Smart Air is a certified B Corp committed to combating the myths big companies use to inflate the price of clean air.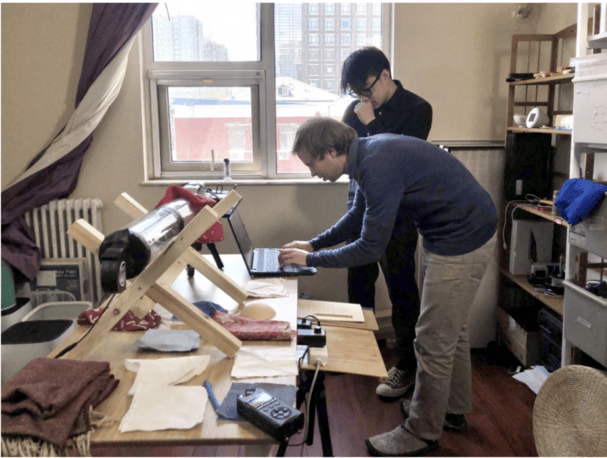 Experience breathing truly clean air with gimmick-free, effective air purifiers that won't break the bank. Join the clean air movement.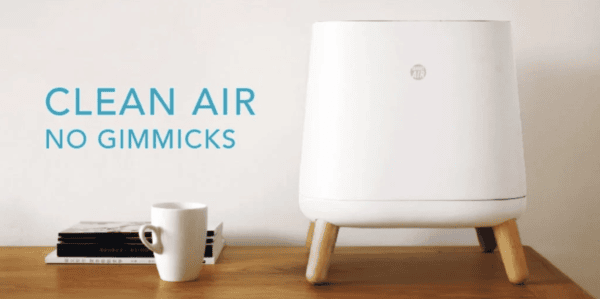 ---
Free Guide to Breathing Safe
Want to learn more about Air Pollution? Join thousands more and stay up to date on protecting your health.