Another year, another winter. As winter arrives in Beijing and soon in Shanghai, I got to wondering: how much worse is winter air in Beijing?
To get to the bottom of it, I analyzed the last eight years of US Embassy PM2.5 data for Beijing and Shanghai. I found that the capital's air has averaged 111 micrograms in the winter versus 92 micrograms for the rest of the year. Shanghai was a little better at 65 micrograms in winter versus 40 micrograms in summer.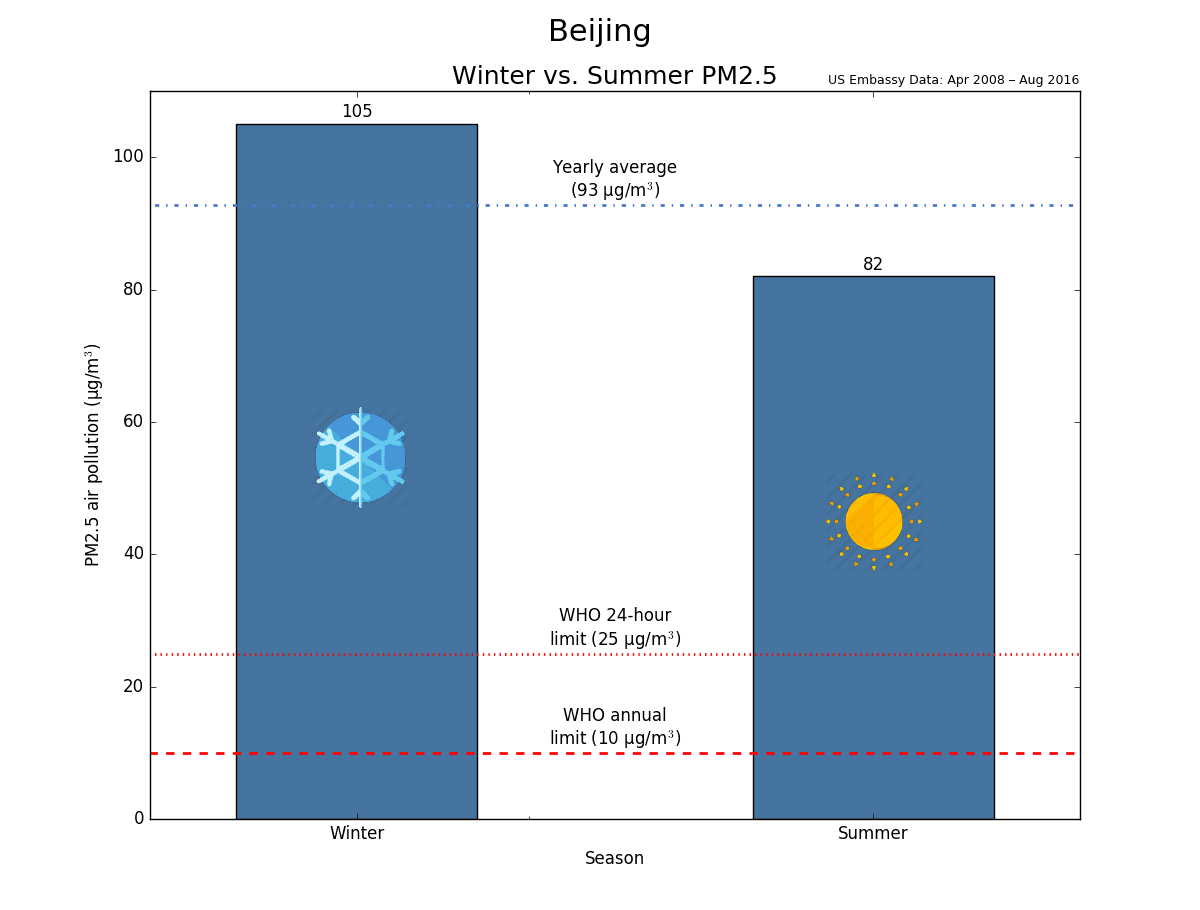 Just how bad is that? The WHO 24-hour PM2.5 limit is 25 micrograms (the year PM2.5 limit is just 10 micrograms!). That means Beijing's summers average three times the 24-hour limit, and winters average over four times the limit.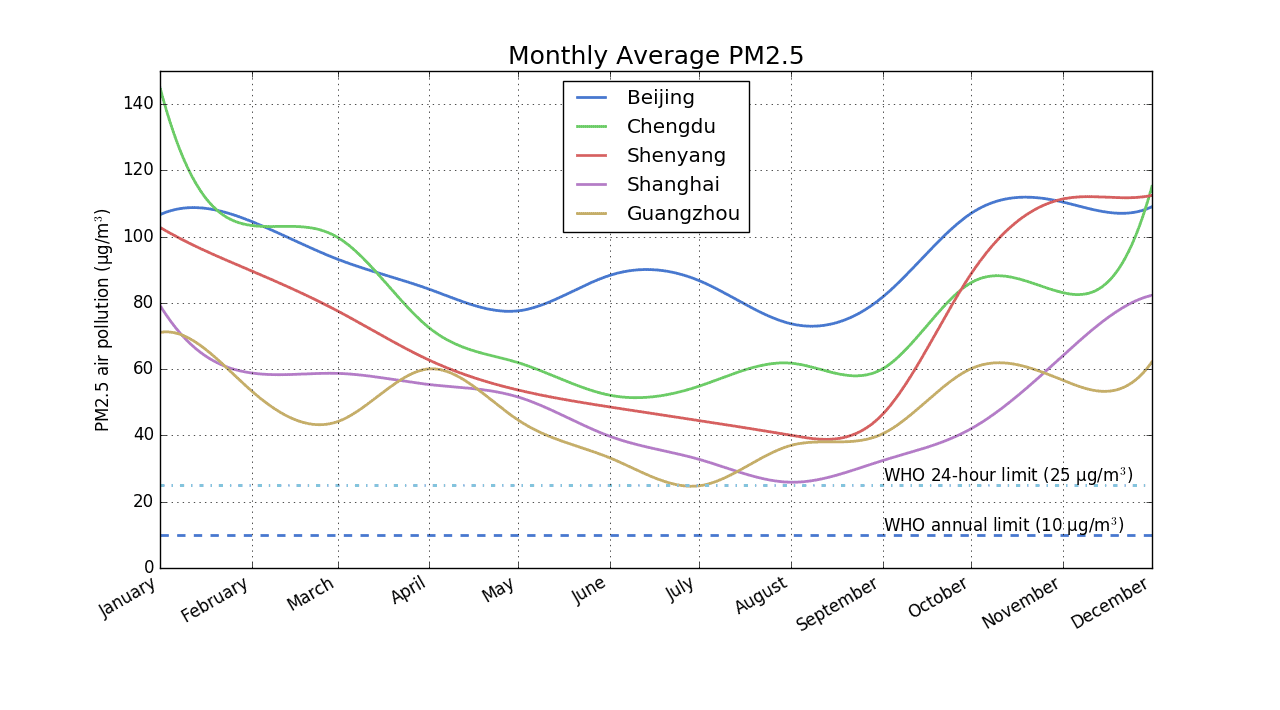 Don't live in Beijing or Shanghai? Then don't get complacent! This trend is the same across China:
Breathe safe this winter!
---
Free Guide to Breathing Safe
Want to learn more about breathing clean air? Join thousands more and stay up to date on protecting your health.