WHO THE HECK IS SMART AIR?
We started Smart Air to get more people clean air. Here's how we do it.
We set up Smart Air to change the way people breathe clean air. Smart Air is a social enterprise and certified B-Corp that that promotes cost-effective, data-backed air filters as a solution to indoor particulate air pollution. Smart Air provides open-source data and hosts educational workshops across Asia to teach people how to protect themselves from the harms of poor air quality.
Watch: Founder Thomas Talhelm explain why he started Smart Air
---
B Corp Certification and beyond
Smart Air has always held the highest social and environmental standards for people and the planet. In 2018, Smart Air became a certified B Corp, giving us the stamp to prove it.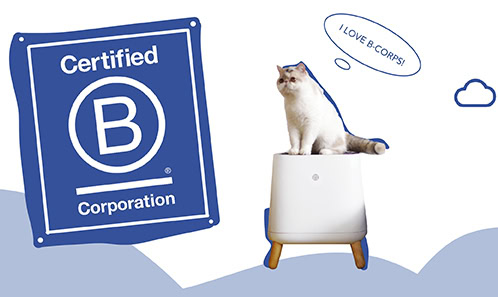 Our Vision
We vision a world where nobody's health is impact by air pollution. We believe everyone has the right to the tools and knowledge required to breathe clean air.
---
The Smart Air Story
In January 2013, PhD student Thomas Talhelm was shocked by how much air purifiers cost. He bought a HEPA filter, strapped it to a fan, and ran some tests using a particle counter he bought. He published the results on his blog Particle Counting.
I saw a problem that needed to be fixed.

– Thomas Talhelm, Founder
A few magazines wrote about Thomas' "re­discovery," and then the Beijing Energy Network suggested he lead DIY workshops to help concerned Beijingers build their own.
When people said they had trouble finding the right type of fan and a trustworthy HEPA, Thomas and his friends launched Smart Air as a social enterprise to ship fans and filters at an affordable price, to people all over the world.
Since starting in 2013, Smart Air has been shipping simple, no-nonsense air purifiers and providing free education and knowledge on air pollution using our unique social enterprise model. The work we do and profits we make don't go into some rich investor's pockets, but helps more people across the world breathe clean air.