Air pollution ranks among the top causes of death in the world. But which cities and countries are the most polluted (dirtiest) in the world? Smart Air analyzed 2022 PM2.5 data for 529 major cities from 88 countries around the world to create the 2023 updated ranking of the "Top 25 Most Polluted Cities in the World".
Watch: Run Down of Top 5 Most Polluted Cities in the World
---
Scroll down below for the full rundown of the world's most polluted cities, which countries they're in, and their annual PM2.5 levels. The annual average PM2.5 in micrograms (µg/m3) is also given. For reference, the WHO recommended annual limit is 5 micrograms.
Rankings: 25 Most Polluted Cities in the World in 2023
The rankings for the most polluted cities in the world are based on PM2.5 air pollution data from the 12 months prior to the publication date.
1. Dammam, Saudi Arabia (124.11 µg/m3)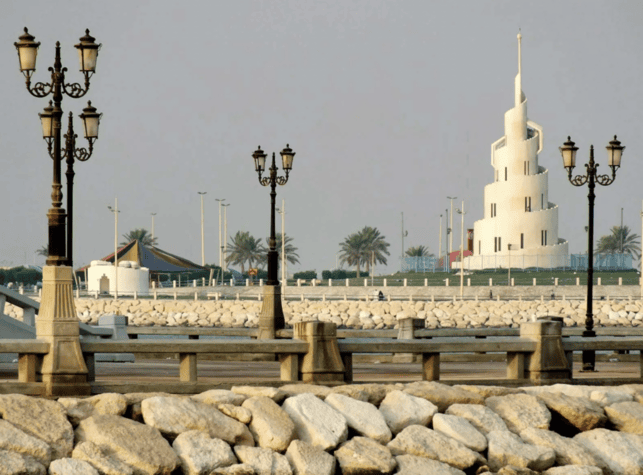 2. Lahore, Pakistan (111.63 µg/m3)
3. Dhaka, Bangladesh (84.73 µg/m3)
4. Delhi, India (84.39 µg/m3)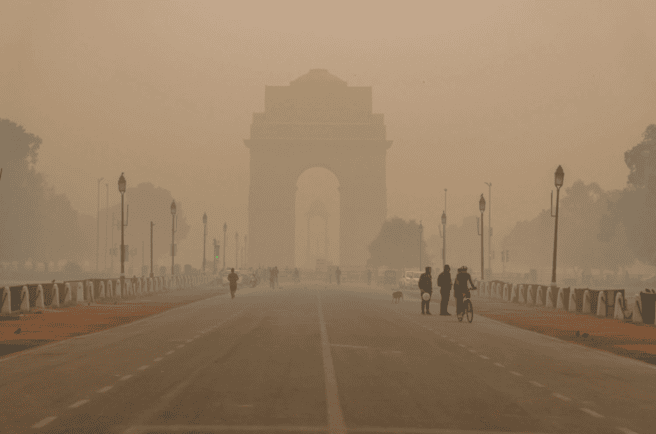 5. Muzaffarnagar, India (81.35 µg/m3)
6. Baghdad, Iraq (77.62 µg/m3)
7. Ghaziabad, India (74.72 µg/m3)
8. Patna, India (67.20 µg/m3)
9. Hapur, India (67.02 µg/m3)
10. Peshawar, Pakistan (66.15 µg/m3)
11. Lucknow, India (63.65 µg/m3)
12. East London, South Africa (60.69 µg/m3)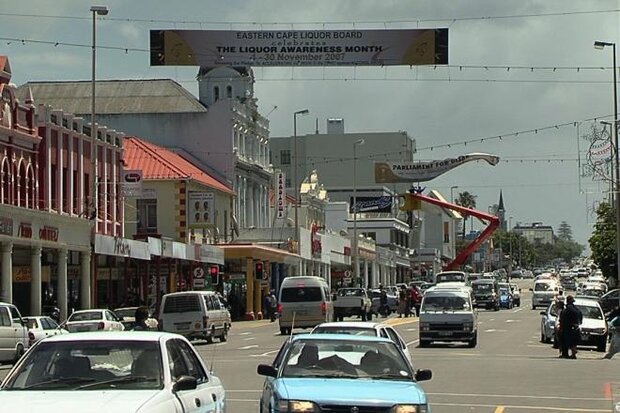 13. Pokhara, Nepal (59.15 µg/m3)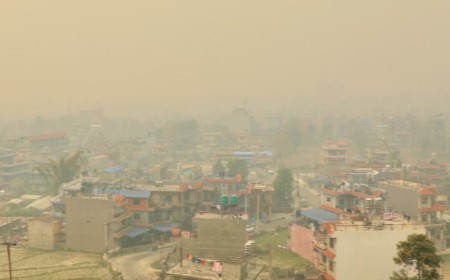 14. Manama, Bahrain (57.38 µg/m3)
15. Chandigarh, India (53.16 µg/m3)
16. Hawally, Kuwait (52.24 µg/m3)
17. Khorramshahr, Iran (51.44 µg/m3)
18. Jaipur, India (49.98 µg/m3)
19. Xi'an, China (48.11 µg/m3)
20. Kolkata, India (46.77 µg/m3)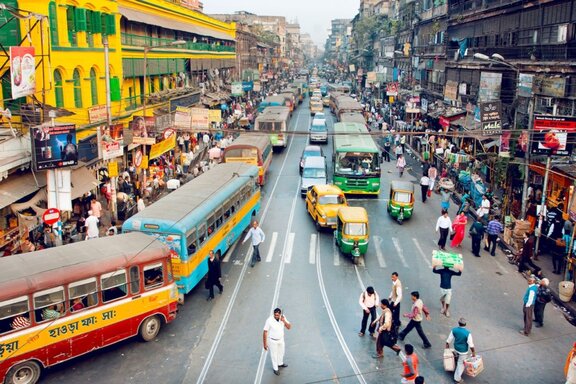 21. Anyang, China (46.64 µg/m3)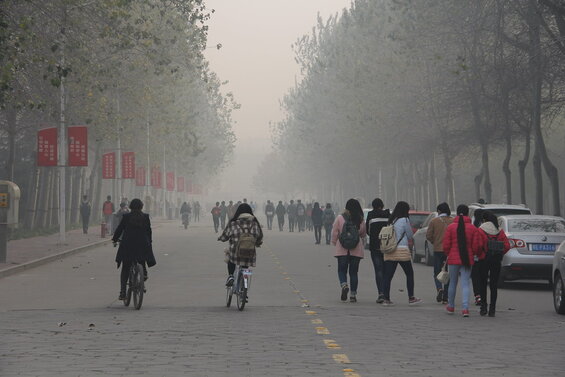 22. Xinxiang, China (46.05 µg/m3)
23. Kampala, Uganda (44.99 µg/m3)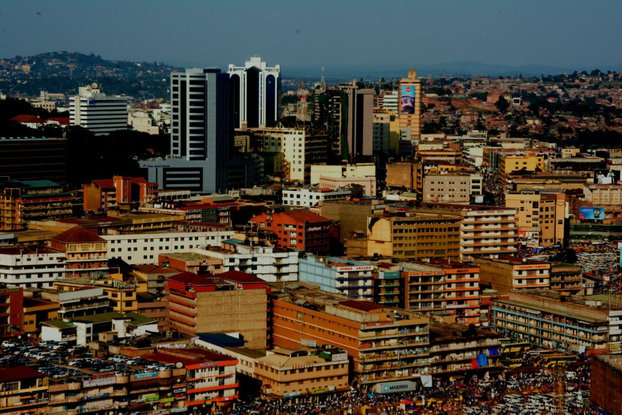 24. Xuchang, China (44.88 µg/m3)
25. Bamako, Mali (44.88 µg/m3)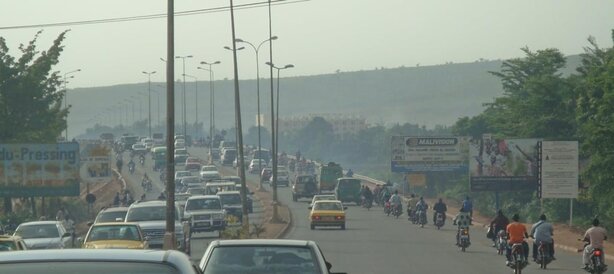 Read More: The 25 Least Polluted Cities in the World?
Analysis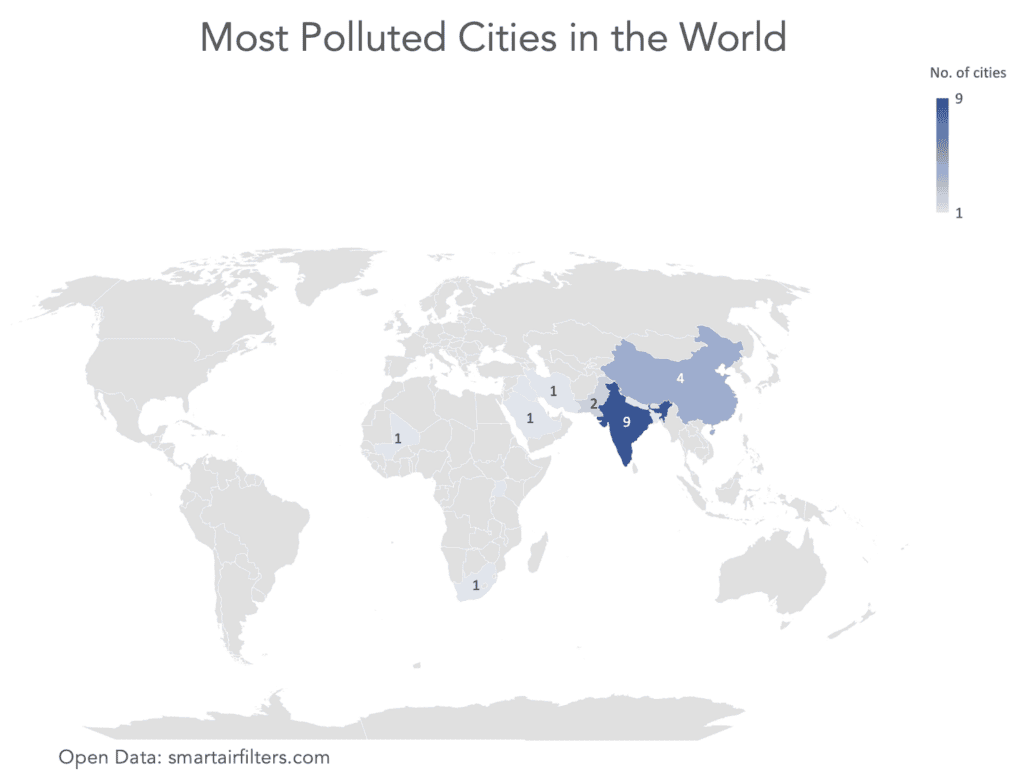 Of the 25 most polluted cities in the world, 9 were located in India, 4 in China, and 2 in Pakistan. The most polluted city in the world is a notable climber in Saudi Arabia, with Dammam averaging 124.11 micrograms of PM2.5 as it was ranked 11th last year.
The number of Indian cities on the top 25 list decreased from 10 to 9 as one Chinese city joined the list.
Read More: 20 Most Polluted Cities in India (2023 Rankings)
All of the ranked cities had average air quality many times above the WHO recommended healthy limit. Many of the cities with the worst air quality are located in similar geographical areas on the globe. Other countries featured on the list in this 2023 update include Bangladesh, Iraq, South Africa, Nepal, Bahrain, Iran and Uganda.
Countries that joined back after being absent the previous year were Kuwait and Mali.
Data bias
Africa and South America lack air pollution reporting tools, so it is difficult to know the pollution levels on-the-ground in many of these cities.
The fact that so many Indian cities are featured on the list is a testament to the fact that they have large and wide air pollution monitoring networks set up to detect pollution levels.
Air Pollution Heat Map Paints a Clearer Picture
Below is a pollution heat map from the WHO. WHO research shows that over 99% of people in the world are breathing unsafe air with high air pollution levels.
How Air Pollution Was Measured to Find Most Polluted Cities in World
The above rankings of the 2023 most polluted cities in the world were ranked based on their average PM2.5 pollution levels from the 12 months prior to the publication date.
These small pollutants are under 2.5 micrograms in width and are considered to be one of the more dangerous pollutants due to their ability to enter deep into the lungs and bloodstream.
Open Data
The PM2.5 AQI 2022 world pollution data used for the rankings of the world's worst polluted cities are openly available in this excel file. To download the complete raw data visit https://aqicn.org/data-platform/covid19/.
---
WHAT NEXT?
Smart Air is a certified B Corp committed to combating the myths big companies use to inflate the price of clean air.
Experience breathing truly clean air with gimmick-free, effective air purifiers that won't break the bank. Join the clean air movement.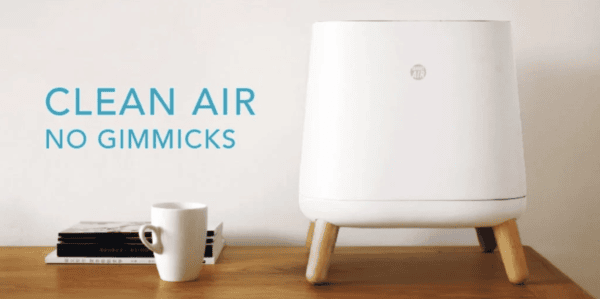 ---
Free Guide to Breathing Safe
Want to learn more about breathing clean air? Join thousands more and stay up to date on protecting your health.