How does air pollution negatively effect a mother's fertility and newborn baby health? Many studies have been done on the effects of air pollution on the health of adults, but let's take a look into its effects on fertility and newborn baby health. 
What Negative Effects does Air Pollution Have on Fertility?
Dr. Shruti Mahalingaiah from the Boston University School of Medicine examined the negative effects of  air pollution on fertility. A direct link was found between air pollution and lower fertility rates.
The Study:
Women who lived within 199 meters of a major road were more likely to experience infertility. Researchers studied a sample of over 36,000 female nurses in the United States between 1989 and 2003. The study measured both primary and secondary infertility. Primary infertility refers to women trying to conceive for at least a year without success. Secondary infertility refers to couples who cannot conceive after at least one prior pregnancy.
The Results:
Though there was no significant impact of air pollution on primary infertility, women who lived near major roads were 21% more likely to report secondary infertility compared to those who lived farther away. The infertility effects were stronger for those who experienced chronic exposure to air pollution rather than short-term exposure.
Researcher Mark Nieuwenhuijsen told Reuters the finding could have a societal impact if a large number of women are exposed to air pollution. India in particular could have large-scale fertility impacts.  A large number of major Indian cities, especially north Indian cities, are among the most polluted in the world. However, the U.S. study is one of the first of its kind for tracking air pollution and fertility outcomes over a long-term period. Similar research has yet to be done in India.
What Negative Effects does Air Pollution Have on Newborn Baby Health?
Though infertility research is limited, some work has been done on the impact of air pollution on the health of newborn babies. In 2014, scholars associated birth delivery data with nearby air pollution quality in Delhi for over 10,500 birth records. The study suggested that dangerous gases commonly found in polluted air could affect the health of newly born babies, leading to weight complications or premature death.
The bad news is that air pollution levels are, in fact, extremely high in most Indian cities, which could increase the number of preterm births; India already has the highest number of premature births globally.  Other studies conducted outside of India confirm findings on low birth weight and in some cases, high infant or perinatal mortality.
Learn More: Which Indian Cities Have the Best and Worst Air Pollution »
Overall, there is a wealth of evidence (much of which we haven't listed here) which suggests negative effects of air pollution on fertility and newborn baby health. Though many of these studies need to be replicated in India, it's likely that the effects will be no different here. In order to reduce negative health outcomes of air pollution, doctors suggest limiting outdoor activity and physical activity when possible.
Bottom Line: What Are the Negative Effects of Air Pollution on Fertility and Newborn Babies' Health ?
Data shows that high levels of air pollution can lead to higher infertility and lower weights of newborn babies. Simple steps can be taken to protect against air pollution both indoors and outdoors.
Smart Air
---
How Can I Protect Myself Against Air Pollution?
Air pollution is a near-inevitable effect of economic activity, so how can we fight against the harmful effects of air pollution to our health? The simple answer is: an air purifier. You might have seen the plethora of air purifiers on the market, with ludicrous prices up to the thousands. But clean air need not (and should not) only be a luxury! Smart Air's mission is to make clean air accessible and affordable to all, and we began with the cheapest method: the DIY purifier.
WATCH: Combatting Air Pollution with a DIY Purifier
Smart Air Workshop | How to Combat Air Pollution with a DIY Purifier
Subscribe to Smart Air on YouTube
Not so into Do-It-Youself? Try out the Sqair! The most cost-effective (and beautiful!) air purifier in the world.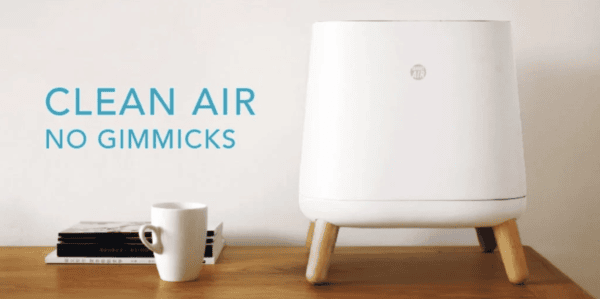 ---
Free Guide to Breathing Safe
Want to learn more about breathing clean air? Join thousands more and stay up to date on protecting your health.