With COVID-19 making a major resurgence, schools are looking for strategies to protect students and teachers in the classroom from COVID-19. One of these strategies is using air purifiers in the classroom. The CDC's recent study shows that HEPA air purifiers significantly reduce COVID-19 transmission in schools.
This article is a simple, straightforward guide on how to choose an air purifier for schools and in the classroom.
1. Do Air Purifiers Really Reduce COVID-19 Spread in Schools?
Yes, a recent CDC study showed concrete evidence that HEPA air purifiers reduce COVID-19 spread in schools. The study showed HEPA air purifiers reduced COVID-19 spread in the classroom by 41%.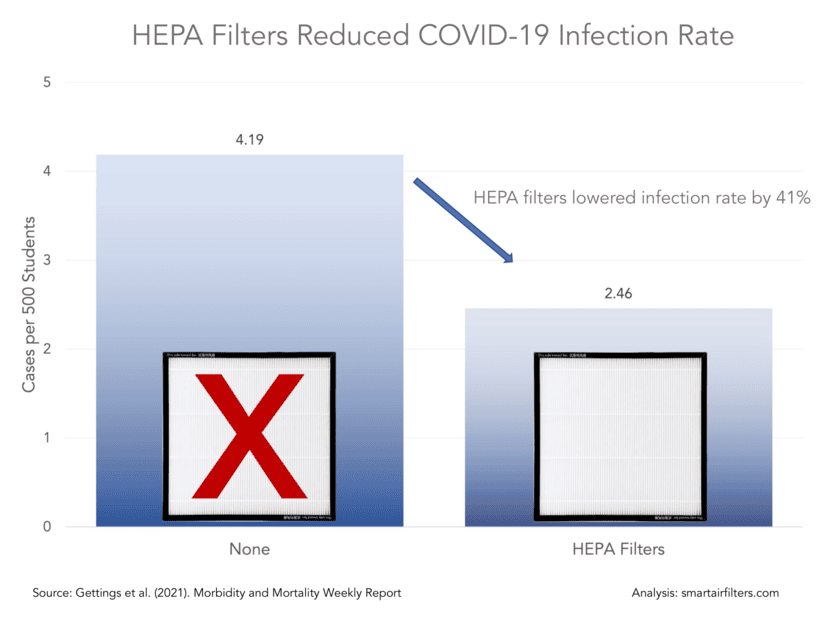 2. Which Air Purifier Should Schools Choose for COVID-19 Protection in the Classroom?
The best type of air purifier for schools to use to protect students against COVID-19 in the classroom is a HEPA filter air purifier. HEPA filter air purifiers are highly effective at filtering out particles the same size as COVID-19. Air purifiers with HEPA filters, therefore, are the recommended choice for portable air purifiers in schools and classrooms.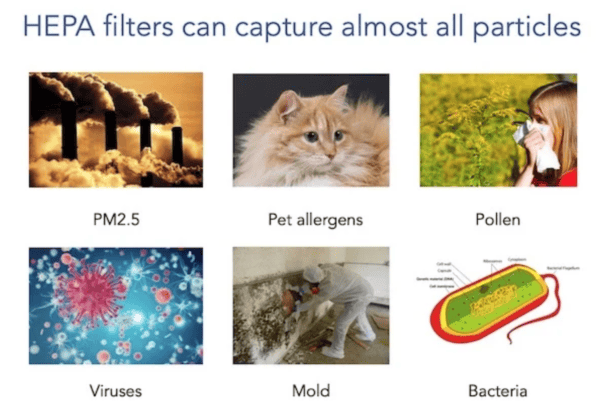 Air purifiers with extra add-ons such as UV-lights and ionizers are not recommended for schools or classrooms. These add-ons increase cost, and may pose as an additional health risk for students or teachers when operating in school classrooms.
Read More: Schools: Don't Use This Air Purifier for COVID-19 Protection
3. Are Medical Grade Air Purifiers Required For Schools?
No. Turns out, medical grade air purifiers are more often than not a marketing gimmick. HEPA filter air purifiers can filter viruses.
4. How to Choose the Best Air Purifier Model for Your Classroom Size
Smart Air has created a six-step guide to choosing a classroom air purifier.
5. Are Ionizer and Ozone Air Purifiers Safe for Students?
The CDC does not recommend the use of ionizers or ozone air purifiers for COVID-19 mitigation. Ionizers can produce harmful biproducts including ozone and formaldehyde and are ineffective at removing pollutants from the air. Even at low levels, ozone can damage the lungs and cause a variety of respiratory issues.
Bonus: Improved Ventilation Also Reduces Classroom COVID Spread
The CDC study of schools in Georgia that showed HEPA filters are highly effective at reducing COVID spread in the classroom also showed that simple strategies to improve ventilation lowered COVID-19 spread by 30%.
---
How Smart Air Protects Students & Teachers in Schools
Smart Air is a certified B Corp and social enterprise committed to helping people breathe clean air. Smart Air's no-nonsense Blast & Blast Mini air purifiers are used in schools all across the globe. A few schools include the University of Chicago and the American Embassy School. Smart Air's purifiers remove the same particles as the big companies for a fraction of the cost.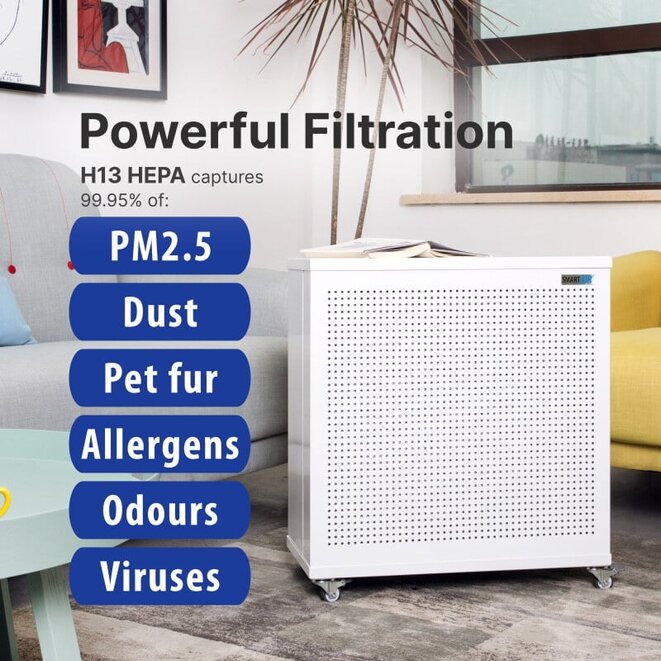 Smart Air's powerful Blast air purifier has a high airflow and can clean classrooms and school halls up to 130 sqm (1400 sqft) in size. It's also ideal for the classroom being one of the quietest purifiers on the market. When run on low, its quiet mode can clean classrooms up to 60 sqm (650 sqft) without disturbing classroom lessons. Many classrooms even run the Blast on high with minimal disruption to the classroom.
What Next?
---
Free Guide to Breathing Safe
Want to learn more about breathing clean air? Join thousands more and stay up to date on protecting your health.