In 2013, smog posed a major health threat in China. "Airpocalypse" in China made global headlines. That's the year Smart Air was born.
Back then, Smart Air wasn't a company, didn't have a spokesperson nor products. It relied on just a DIY air purifier and public workshops to share knowledge about air pollution.
(First Smart Air Air Purifier)
Smart Air's founder, Thomas, said that Smart Air was born in his small bedroom in Beijing.
Being someone affected by air pollution and unable to afford expensive air purifiers, he turned into an amateur scientist to explore, experiment, and share his findings about air purification with others.
Read Thomas's Founder Letter, 2023.
(Thomas was shocked at the price of the IQAir air purifier)
(Smart Air's Founder, Anna in a workshop)
The DIY Air Purifier Trio
The initial Smart Air team was just three people: Thomas, Anna, and another friend, Gus. Thomas handled testing and data, Gus built the website, and Anna managed purifier materials.
In their spare time, the trio assembled purifiers in a cramped apartment in Beijing, cutting fans, attaching filters, and sending them one by one to users. Those purifiers had an impressive name: "Cannon." Each "Cannon" was carried from the narrow alleyways of Beijing, loaded onto Anna's bike, and then sent to their new homes.
Today, what emerged from that rented apartment, Smart Air, has reached eighteen countries around the globe, helping countless families attain clean air.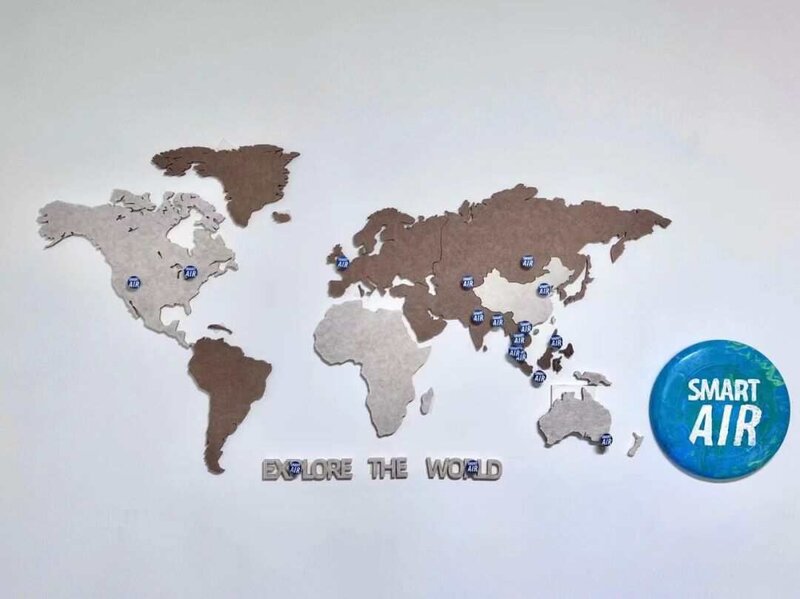 (Smart Air World Map)
Talking about the biggest challenge in these ten years, Thomas recalled back in Smart Air's third year when they were short on staff. It was tough, but after a month of searching, they found a good candidate. Shockingly, on this person's very first day, he quit! He wrote a letter saying air pollution wouldn't be a problem anymore, so air purifiers wouldn't be needed. It was the first crisis for Smart Air.
A few weeks later, an email popped up from a Welsh guy. And guess what? He's now the CEO of Smart Air – Paddy!
(Yes, this is him)
After our very first workshop, we started thinking – if we could DIY a basic air purifier, why not make a polished one? We were all like, "Piece of cake! We're in China, the world factory." We thought we'd have an awesome air purifier in just a few months.
Little did we know, it would take several years before we finally produced the Sqair.
Paddy Guided Smart Air onto a New Path
Bringing the first air purifier to life taught us a big lesson – making a pro product isn't that easy!
Paddy, a long-time Cannon user, brought his aerodynamics skills onboard. The Sqair air purifier began attempts to break away from boxy purifiers to a furniture-inspired style.
(Smart Air Knowledge Base)
Smart Air has journeyed a decade, embracing global changes. But we didn't stop in the past; dealing with financial challenges, shrugging off doubts, and even faced a pandemic.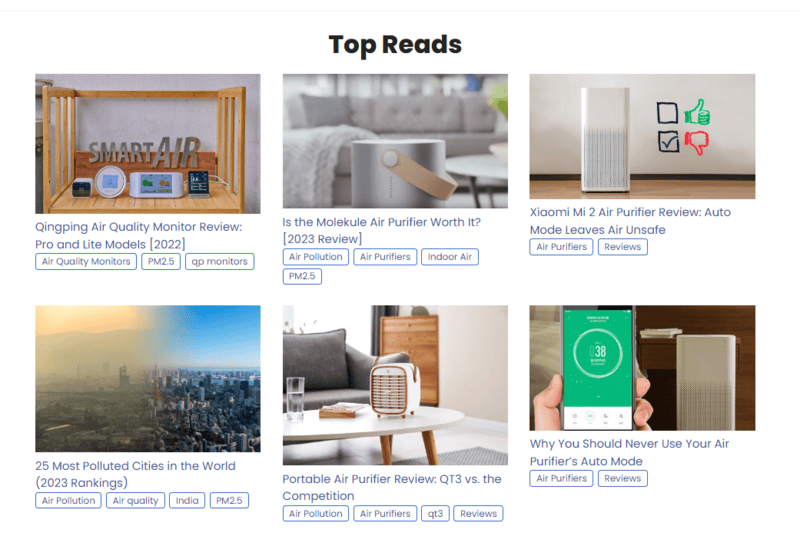 (Smart Air's Educational Articles)
SMART AIR, More Than Just Purifier
We're more than just an air purifier company – sure, we sell purifiers, but we're selling a set of values. We're about sharing science and knowledge, teaching people to do things thoughtfully, not just chasing money.
This way of thinking isn't limited to air; it's for things like water, food, you name it. Maybe one day we'll be Smart Water, Smart Food. Our goal is to stick to these values and keep people healthier.
As we celebrate a decade, we want to shout out to everyone who's been part of this journey. Smart Air's present and past owe everything to our amazing team. Looking forward to the next ten years with you.
Thank you all!
---
Free Guide to Breathing Safe
Want to learn more about breathing clean air? Join thousands more and stay up to date on protecting your health.