Recently, the Coronavirus has begun to sweep Beijing again. Among so many surgical masks, how should we choose which brand surgical mask to wear, not only against with virus but also away from sweating.
Our Smart Air tested 10 surgical masks that were purchased from different pharmacies and come up a summary with analysis. I selected a few recommended medical masks, let's take a look.
Ten types of masks
Breathability affects comfort
The smaller the value, the better the breathability of the mask. As shown in the figure below, we can understand that the larger the value, like breathing through the down jacket, we can feel very hot and the breathbility is very poor. On the opposite, just like breathing through a normal T-shirt, it will be easier and more comfortable.
Therefore, in this hot summer, good breathability helps us reduce the heat caused by wearing a mask. According to our testing data, the breathability of three masks is quite good. They are Yilang surgical masks, Zhende surgical masks, and Baoan medical surgical masks.
Filtering efficiency on 0.3-micron particles
Now let's take a look at the filtering efficiency of these surgical masks on 0.3 particles. 0.3-micron particles are the size of the smallpox virus. The size of the COVID-19 coronavirus itself is 0.06-0.14 microns, and the size in water drops is 5-10 microns.
Here are the data of these ten masks. In general, the filtration efficiency of the five masks of Kangli, Yilang, Luoboshi, Chao Yikang, and Zhende for 0.3-micron particles is more than 90%.
Breathability vs 0.3-micron particulate filter effect
In many cases, in order to prevent ourselves from being too hot to breathe. We would even choose wearing the masks that we think are not effective enough in filtering, so as to make us more comfortable.
In the graph below, the more masks in the column, the harder to breathe. According to the graph, we can see that, like Zhende surgical masks, the breathability is very good, at the same time filtering efficiency is perfect as well. In summary, there is no direct relationship between breathability and filtering efficiency. So here we have to clarify a misunderstanding, good breathability does not mean that the quality of this mask is bad.
Three winning masks
Having said so much, we finally selected three medical masks suitable for wearing in summer, which are Yilang disposable medical masks, Zhende medical masks, and Canly surgical masks. Zhende masks are excellent in both breathability and filtering efficiency (the breathability is the best, and 0.3 particle filtering efficiency is ranked second). With some degrees of filtering efficiency, Yilang medical masks are very outstanding in breathability (ranked first in breathability and ranked fourth in 0.3 particle filtering efficiency). Canly surgical masks are the cheapest of the ten masks, and the data shows great performance (breathability is fifth, and 0.3-micron particle filtering efficiency is fifth).
Tips
If you want to know what level of mask you should wear, that we can refer to the National Health and Safety Commission mask-wearing guide.
How to choose a good surgical mask
We can refer to this article of China Food and Drug Administration Magazine for selecting masks.
Bottom line
Breathability is not directly related to the level of the mask, so we don't need to say that when you feel too hot, and buy a disposable medical mask instead of a surgical mask.
---
WHAT NEXT?
Along with wearing masks, air purifiers with HEPA filters are also one of the best ways to stay safe from a variety of pollutants in our air including viruses and dangerous PM2.5. A recent CDC study confirmed significantly lower COVID-19 infection rates in schools that used HEPA air purifiers. HEPA filters can significantly lower the risk of a variety of deadly diseases including diabetes, heart disease, cancer, and high blood pressure.
Read More: Four Steps to Choosing the Best Air Purifier
Smart Air is a certified B Corp committed to combating the myths big companies use to inflate the price of clean air.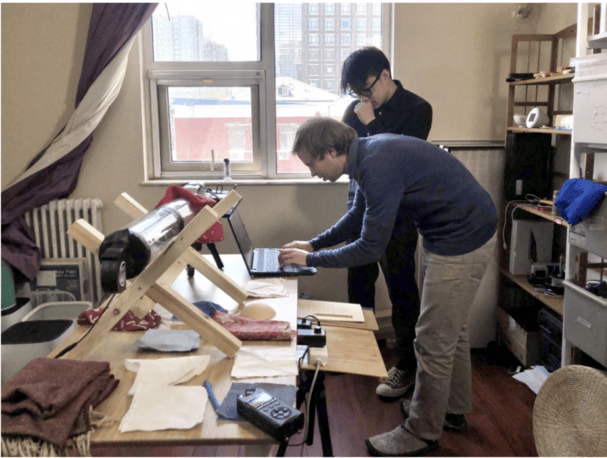 Experience breathing truly clean air with gimmick-free, effective air purifiers that won't break the bank. Join the clean air movement.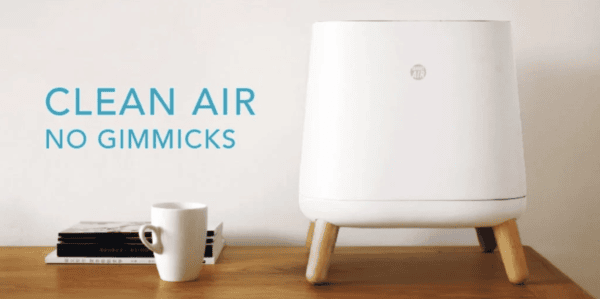 ---
Free Guide to Breathing Safe
Want to learn more about breathing clean air? Join thousands more and stay up to date on protecting your health.