University of Chicago professor and Smart Air founder Thomas Talhelm published open letter to stop schools getting ripped off on air purifiers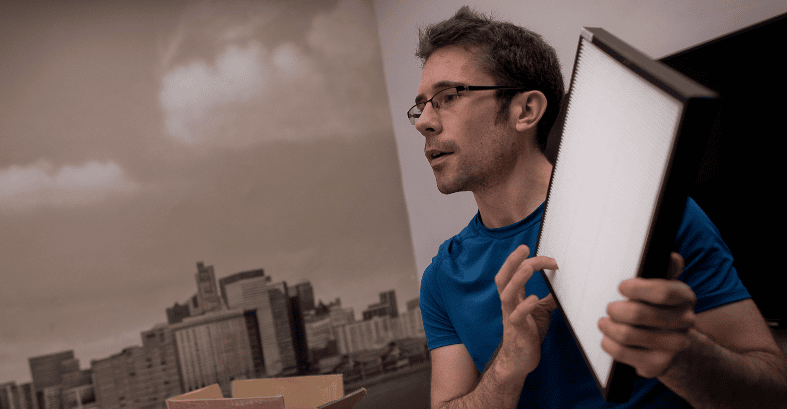 Air purifiers have become a vital tool in protecting school students and teachers from COVID and virus transmission. However, school teachers and administrators are not experts in air purifier technology. As such, schools have been caught out buying sub-par purifiers or being tricked into spending massive amounts of tax-payers money on air purifiers.
Now, an open letter published by Smart Air founder and University of Chicago professor Thomas Talhelm aims to provide 5 simple, science-backed guidelines for school administrators to follow when choosing a classroom air purifier.
There is so much noise in the air purifier market, it can be difficult for schools to know which air purifiers are best for protecting their students and teachers.

Thomas Talhelm
The letter, signed by other notable air quality researchers and representatives, includes the main points:
1. Schools should avoid ozone generators and ionizers.
Peer-reviewed scientific studies show that ionizers and ozone generators emit byproducts that are harmful to humans. Many useful tips on ensuring schools choose air purifiers that do not contain these dangerous technologies are covered in the open letter.
2. Use HEPA filter air purifiers: the best-researched air purifier technology.
Schools should make sure to choose purifiers that use HEPA filters or other mechanical fiber filters, such as MERV-rated filters. this is by far the most tested and researched air purifier technology, and multiple studies show they perform well at filtering viruses and COVID-19.
3. Use the CADR rating to compare the effectiveness of air purifiers.
Schools can easily get caught out or tricked by all the marketing noise around air purifiers. To combat this, Talhelm urges schools use 'Clean Air Delivery Rate' CADR values, not airflow, to compare the effectiveness of different purifiers. Avoid purifiers that do not have CADR published 3rd party CADR ratings.
Tips:
• Schools can plug CADR ratings and their room sizes into calculators to find the best purifier quantity and layout for their classrooms.
• There are two different units of measurements commonly used for CADR ratings: m3/hr and cubic feet per minute (cfm). When comparing air purifiers, make sure to compare CADR ratings of the same unit. If they are not the same unit, first convert one unit to the other.
4. CADR is more important than filter grade or H13 'True' HEPAs.
Many purifier companies market their purifiers to schools using the "true" HEPA label, or marketing them as H13 filters. However, H13 filters do not provide more protection to students and teachers from COVID. CADR is a far more important metric and should be used by schools to choose a suitable air purifier. In fact, data shows HEPA filters with a lower filter grade like H11 or H12 can provide more clean air and more protection.
5. Schools should consider air purifier noise when choosing an air purifier
CADR values for air purifiers are typically given on the purifier's highest setting only. And air purifiers on their highest setting can be noisy. Schools should find a suitable noise-level for their classroom, and compare the CADR of air purifiers at this noise level to find the best air purifier for them.
Tip:
• Schools should request sample air purifiers and test them in the classroom to find the speed setting that gives an acceptable level of noise for teachers and students. Schools should then request the CADR value for this speed setting, and compare the CADR and noise levels of purifiers at this acceptable level.
Protecting Schools from Harmful Information
This open letter has been published to reduce confusion, wasted money, and the harm done to schoolchildren. By basing purchase choices on these 5 simple steps, schools can help protect our school children from viruses now and into the future.
The full, published Open Letter can be found here: "Open Letter: Five Science-Backed Guidelines for Schools Choosing Air Purifiers to Prevent COVID-19."
Help spread the word about the open letter.  
Help schools avoid continuing to waste millions of taxpayer dollars on dangerous air purifier technologies putting students' health at risk.
Share on Facebook/Twitter:
Or help make a change by signing the open letter:
---
Free Guide to Breathing Safe
Want to learn more about breathing clean air? Join thousands more and stay up to date on protecting your health.