Everyone should know how air pollution is damaging our bodies, along with the simple fact that clean air doesn't need to cost an arm and a leg. Smart Air spends 80% of its profits spreading this message by running air pollution workshops, perform experiments , and running open-data research which we publish in our Air Pollution Knowledge Base.
Smart Air has run over 250 workshops for more than 3,000 people since our founding. We run workshops alongside NGOs, companies, schools and other institutions. We can run a workshop for you and your organisation. Just click the link below to request a workshop!
What's in a Workshop?
Knowledge
We explain how filters and masks work, and we show data that demonstrate exactly how much particulate pollution filters remove from the air in your home.
Do it yourself!
You'll get to build your own air purifiers. Assembly is quick and easy, and we provide all the tools, fans, and HEPAs. In about 15 minutes, you'll have an air purifier you can take home to get rid of PM2.5. Clean air is that quick and easy!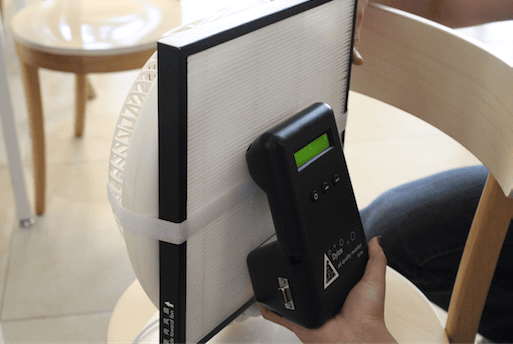 Live test
We end by doing a live test of the filters that everyone just made using our Dylos particle counter. Then we'll stick around for as long you like to answer questions and continue the discussion.
Schools & NGOs
We regularly run workshops in partnership with schools and NGOs as part of our social mission to protect more people from the harms of air pollution. If you're a school or NGO, fill in the form below and we'll get back to you with ways we can work together to share air pollution information.
---
Where have we done workshops?