Air pollution kills hundreds of people in India every day. Due pollution being a "silent" killer, most do not even grasp how much pollution affects our health. As per WHO research over 92% of people in the world is breathing unsafe air with high air pollution levels. Statistics regarding deaths from air pollution are staggering.
Of the 25 most polluted cities in the world, 7 are located in India. Most of the Indian cities have average air quality many times above the WHO recommended healthy limit.
WATCH: Top 5 Most Polluted cities in the World (2020 Rankings)
According to the latest Greenpeace Southeast Asia Analysis, over 120,000 people died in India due to air pollution. Famous for its air pollution, the PM2.5 air pollution claimed approximately 54,000 lives in Delhi in 2020.
Air Pollution Deaths in India for 2020
The impact of air pollution is severe in other major Indian cities. In 2020, an estimated 25,000 deaths were attributed due to air pollution in Mumbai. Deteriorating air quality in Bengaluru, Chennai, Hyderabad, and Lucknow led to an estimated 12000, 11000, 11000, and 6700 deaths respectively. Despite an improvement in the air quality due to the lockdown, air pollution continues to be a serious problem in all the major Indian cities.
| City | Estimated Deaths |
| --- | --- |
| Delhi | 54,000 |
| Mumbai | 25,000 |
| Bangalore | 12,000 |
| Chennai | 11,000 |
| Hyderabad | 11,000 |
| Lucknow | 6,700 |
Estimated number of deaths by air pollution in Indian cities, 2020
Air Pollution Doesn't Kill Like We Think It Does
There are various pollutants (both particles and gases) that can be found in the air. One of the most commonly tracked pollutants are very small, fine particles called PM2.5. These small pollutants are under 2.5 micrograms in width and considered to be one of the more dangerous pollutants due to their ability to enter deep into the lungs and bloodstream.
When the World Health Organization tallied up air pollution deaths per year, they found that lung cancer only accounted for 14%. Other lung problems like bronchitis were another 14%. So, what's the other 72%—the large majority of air pollution deaths? Heart attacks and strokes. It comes from that war air pollution plays in our heart and blood vessels
---
How I Protect Myself
Despite the harms of PM2.5, studies have found that wearing masks prevents physiological harm to the body. Also using air purifiers in your home have been shown to have positive effects on blood pressure, inflammation, and immune response.
Smart Air is a certified B Corp committed to combating the myths big companies use to inflate the price of clean air.
Smart Air provides empirically backed, no-nonsense purifiers and masks, that remove the same particles as the big companies for a fraction of the cost. Only corporations benefit when clean air is a luxury.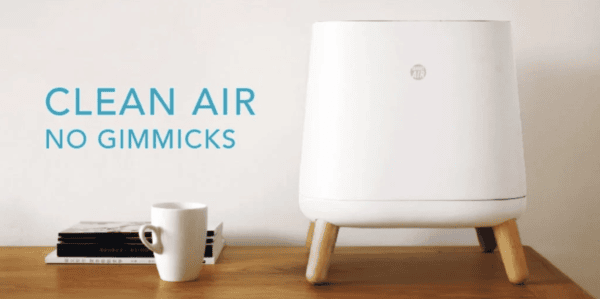 ---
Free Guide to Breathing Safe
Want to learn more about breathing clean air? Join thousands more and stay up to date on protecting your health.