Air pollution in Thailand has been a rising concern for years. So you may ask: "What are the most polluted cities in Thailand? Which cities have the best air quality?" Smart Air analyzed 2020 air pollution data from eight of Thailand's largest cities to rank the cities with the worst air pollution in Thailand.
Ranking: Thailand Cities With Worst Air Pollution (2020)
1) Lampang (26.8 µg/m3)
Lampang was the city with the worst annual air pollution levels in Thailand for 2020. Average PM2.5 pollution was almost 3 times the World Health organisation safe level.
2) Samut Prakan (24.9 ug/m3)

3) Chiang Mai (23 µg/m3)
Chiang Mai sees very bad air pollution during the spring burning season which happens across northern Thailand. Its annual PM2.5 pollution levels were just over two times the World Health organisation safe level of 10 micrograms.

4) Bangkok (20.6 µg/m3)
Bangkok, despite being the capital of Thailand, had pollution levels which were slightly better than Chiang Mai in 2020.

5) Rayong (15.9 µg/m3)
Rayong, located on the coast of the Gulf of Thailand was the fifth worst city in Thailand in 2020. It's PM2.5 levels averaged 15.9 µg/m3.
6) Chon Buri/ Pattaya City (15.4 µg/m3)
Although located near the sea, and a popular getaway location from Bangkok, Pattaya was the sixth most polluted city in Thailand in 2020.

7) Nakhon Pathom (12.5 µg/m3)

8) Phuket (12.5 µg/m3)

Results – Thailand's Overall Air Pollution
All eight cities in Thailand had average pollution levels above the WHO limit. Lampang in Northern Thailand had the worst air pollution of the major cities. Tourist destinations Chiang Mai and Bangkok ranked third and fourth most polluted. Chiang Mai averaged air pollution levels 2.3 times greater than the recommended limit, while Bangkok averaged levels 2 times greater than the limit. Even the picturesque tourist hotspots Phuket and Pattaya had pollution levels above the limit.
2020 has been an unordinary year, and research shows a period in 2020 with decreased air pollution levels around the world partly due to factory shutdowns from COVID-19. The data also does not include the month of December, which has proven to be a month of higher than average pollution levels in Thailand.
How Thailand Air Pollution Was Measured
There are various pollutants (both particles and gases) that can be found in the air. One of the most commonly tracked pollutants are very small, fine particles called PM2.5. These small pollutants are under 2.5 micrograms in width and considered to be one of the more dangerous pollutants due to their ability to enter deep into the lungs and bloodstream. 
WATCH: Why Is PM2.5 Pollution So Dangerous?
The recommended limit that is closely aligned to what studies show about the health effects of pollution is the annual limit of 10 micrograms/m3.
The above "Most Polluted Cities in Thailand" rankings were based on air pollution data from Air Quality Open Data Platform: Worldwide COVID-19 dataset. Only data from the eight cities included in the ranking were analyzed.
---
How I Protect Myself in Thailand
Smart Air is a certified B Corp committed to combating the myths big companies use to inflate the price of clean air.
Smart Air provides empirically backed, no-nonsense purifiers and masks, that remove the same particles as the big companies for a fraction of the cost. Only corporations benefit when clean air is a luxury.
If you're looking to breathe clean air in Thailand, visit our Bangkok office or check out the Sqair!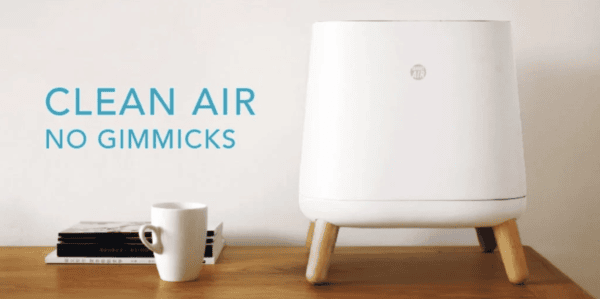 ---
Free Guide to Breathing Safe
Want to learn more about breathing clean air? Join thousands more and stay up to date on protecting your health.