In recent months, the Japanese Pitta masks have seen a surge in popularity in Chinese cities like Beijing and Shanghai, as well as in India, the US and South Korea.
They look sleek, but are the Pitta masks actually effective at filtering PM2.5, bacteria and viruses?
Data shows that Japan's air quality is much better than China's, so it's possible that they were designed for things (like pollens) other than the tiny and harmful PM2.5 particulates.
The Comparison
To review the Pitta masks, I purchased a pack of 3 Pitta masks on the Pitta mask official Tmall/Taobao for 64RMB (US$9.20) — or about 21RMB each (US$3).
That makes them rather pricey compared to a 3M 9010 mask, which is highly effective but costs just 3 RMB.
Initial Review of The Pitta Masks
When the Pitta mask first arrived, it looked and felt totally different from any of the 3M air pollution masks we had.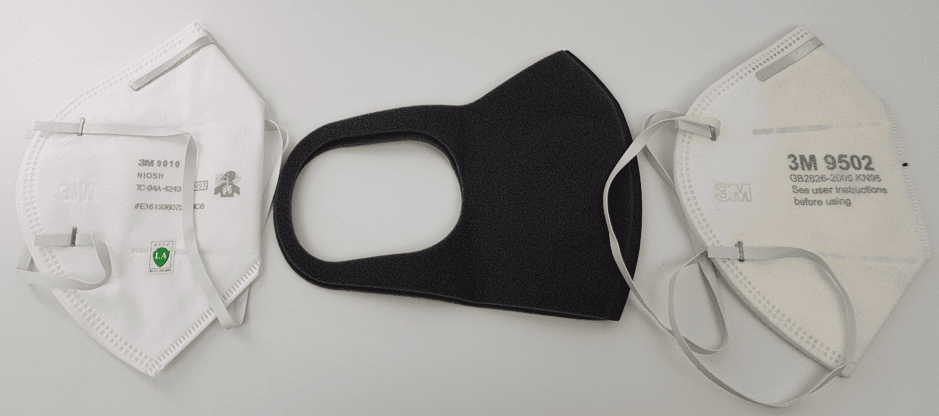 The Pitta mask has no filter inside and is made completely of polyurethane, the same material used to make sponges. The Pitta official store has a graphic explaining this:
Conversely, N95 masks like the 3M ones have an electrostatic filter inside.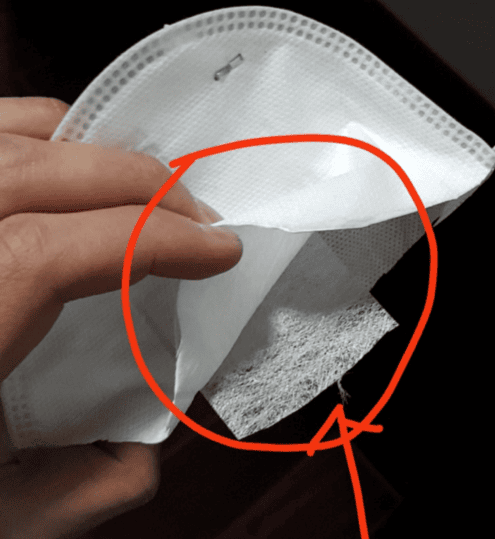 The Test
I tested the particle capture effectiveness of the Pitta and 3M's 9502 and 9010 masks.
In these tests, I burned cigarettes in a sealed room to simulate outdoor air pollution. Using a fan, I blew air through the mask and tested the particle count of the air coming out. I tested for the dangerous 0.3-micron and 2.5-micron particles that is small enough to penetrate our lungs and enter the bloodstream.
To measure particles, I used a Met One GT-521. Met One makes this particle counter and the BAM, which the US EPA uses for outdoor air quality measurements.
Test Results for The Pitta Masks
The results weren't pretty.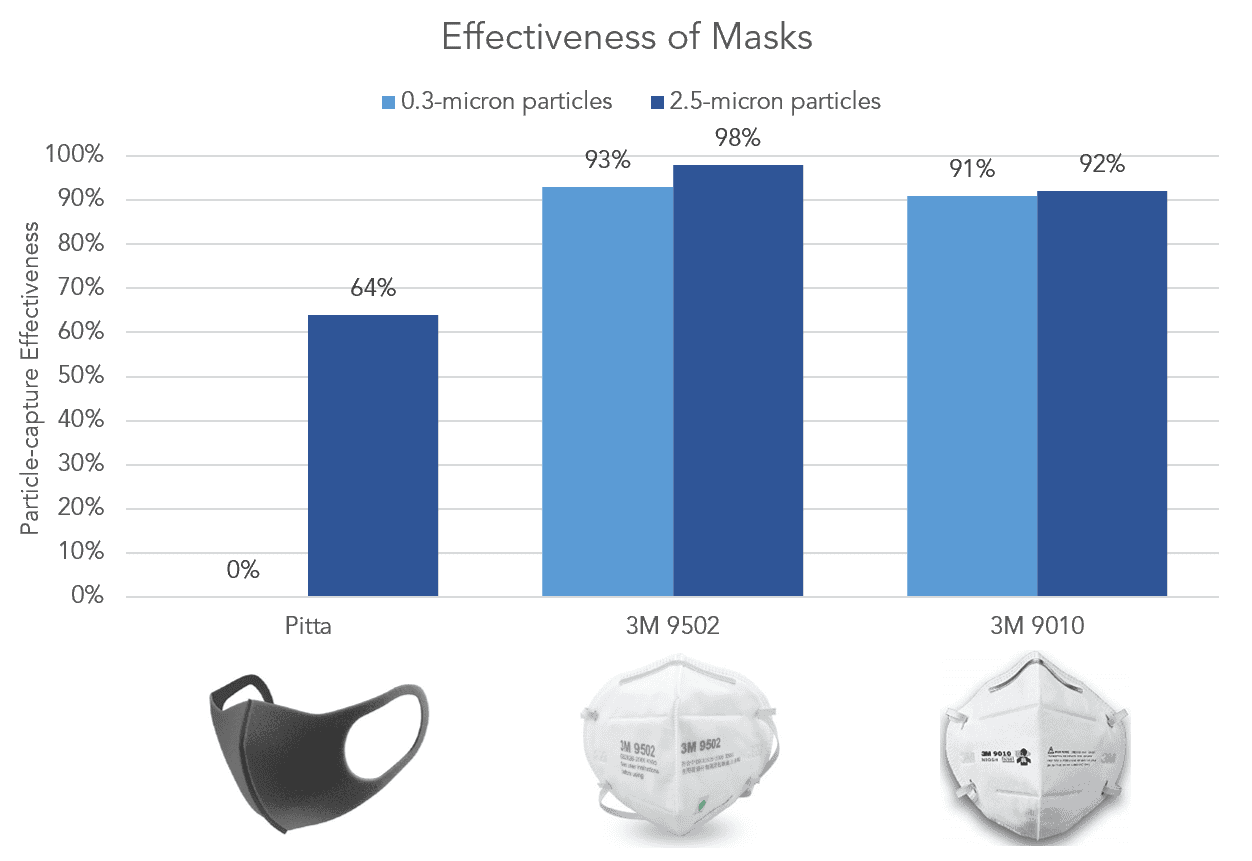 The Pitta mask captured an astounding 0% of 0.3-micron particles and only 64% of larger 2.5-micron particles. In fact, even a surgical mask would provide more protection from PM2.5 than the Pitta mask! Meanwhile, the 3M masks captured over 90%.
Is this a fluke—maybe some sort of problem with the testing method? AQ Blue, a company that produces air pollution masks, tested the Pitta masks with different equipment and came up with nearly identical results.
In short, this data shows the Pitta mask is not effective at capturing small particles. That means it won't do a good job filtering things like PM2.5, viruses, bacteria or fine particles.
Merits of The Pitta Masks
But the Pitta mask isn't all bad. First off, their official store never claims that it is effective against PM2.5.
Pitta claims their mask is 99% effective at filtering out pollen and dust particles, which range from 5-100 microns in size. Our particle counter doesn't report 10-micron particles, but it does report 5-micron particles. The Pitta captured 86% of 5-micron particles. For larger 10-micron particles, the Pitta will likely be even more effective, so there is a decent chance it lives up to that claim.
However, one shortcoming of our test is that we didn't test how well the mask sealed on people's faces. Thus, Pitta users should pay attention to how well it fits. If you don't happen to have a $10,000 fit-test machine, you can try a poor man's fit test in under a minute.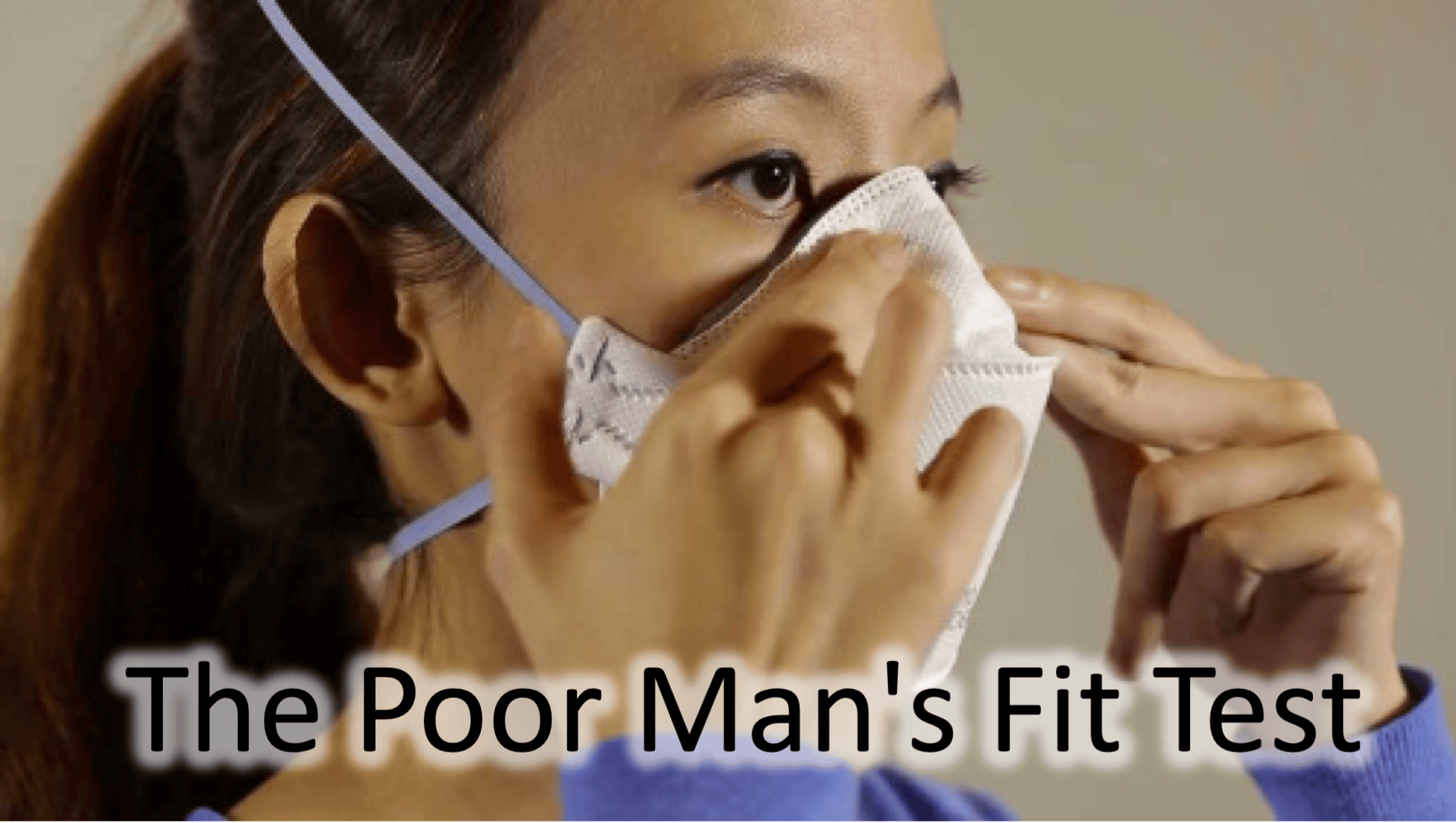 Read more about why mask sealing is important to protect yourself from air pollution »
Why The Pitta Mask Might Mislead People
Pollen allergies are a big deal in Japan, so the Pitta may serve those users well. The problem is many people in China use masks for air pollution, so they could easily be misled into think they're protected with the Pitta masks.
The Pitta makers also claim that the mask's material can be washed and reused up to 3 times. That might justify the much higher cost of the mask, although they don't provide any evidence of it. There's a reason to be skeptical because our tests of washing HEPA filters found it actually decreased effectiveness.
Pitta masks are only suitable for larger particulates
Data shows that the Pitta masks capture large pollen particles and are stylish to boot! However, they are completely ineffective against 0.3-micron particles. That means the Pitta cannot capture particles like PM2.5, bacteria, and virus. Moreover, the Pitta is not safe to use in China, India, Thailand, or any other country with high PM2.5. A far more effective and affordable solution for countries with air pollution problems like China and India would be to use any of one of the high-scoring, scientifically validated masks.
Smart Air
---
Free Guide to Breathing Safe
Want to learn more about breathing clean air? Join thousands more and stay up to date on protecting your health.