One month ago, we published one of the first rundowns of data on the best materials for making homemade masks. Fast forward and the CDC is now recommending face masks for everybody, spurring a worldwide movement to make homemade masks.
The first summary (viewed over 4 million times!) was a great start on face mask materials, but the data is incomplete. Over the past several weeks, we've been hard at work to test crucial materials the earlier study left out, as well as create guidelines for variables like thread count. From coffee filters and bed sheets, to reusable non-woven polypropylene shopping bags, flannels and blue shop towels, let's jump into the data.
What New Homemade Face Mask Materials Do We Have?
We tested 30 new materials in this round of tests, triple what the Cambridge study covered.
We chose materials based on popular demand, using this poll we set up on our crowd-funding page. But we're still testing, so if there's a material you want to know about, let us know! We'll update this list as we run more tests.
Homemade Face Mask Test Procedure
We mimicked the test setup the Cambridge researchers used, which is called a Henderson apparatus. In our setup, a fan on the left end blows air and particles through the mask material on the right.
On the other side of the DIY mask material, a Met One GT-521 laser particle counter measures the number of particles that penetrate the mask material. We tested for larger (1-micron) particles and smaller (0.3-micron) particles. These larger particles are approximately the size of the Ebola virus, and the smaller particles are the size of the smallpox virus. The COVID-19 coronavirus measures 0.06-0.14 microns by itself and 5-10 microns when in water droplets.
0.3 micron particles are also typically the most difficult particles to capture, by testing this size, we'll be giving the most conservative numbers for each material. Full details on the testing method are open source and available in our DIY mask material & fabric testing – supplemental data article.
Results: Ebola-Sized Particles (1 micron)
We compared the DIY materials to more traditional filters: an N95 mask, surgical mask, and HEPA filter. True to form, these three all captured over 99% of ebola-sized particles.
Among the DIY materials, all were far better than nothing; most blocked over 50% of particles.
The Worst Materials: The three scarves were among the worst-scoring materials. The polyester neck warmer and cotton bandana were in the bottom three, which is unfortunate because so many people are using bandanas and buffs as masks.
The Best Materials: In the graph below, we pulled out the top-10 DIY mask materials in this filtration test.
The HERO coffee filter topped the list, capturing 98% of particles. The Chemex coffee filter wasn't far behind. Paper towels, canvas, denim, and the cotton bed sheet also captured more than 90%.
Results: Smallpox-Sized Particles (0.3 microns)
For the smaller 0.3-micron particles, there was a much wider range in effectiveness. The N95 mask, HEPA filter, and surgical mask still did best, all capturing over 75%. However, the materials consistently captured fewer smaller particles than larger particles.
The Worst Materials: For particles this small, some materials were only slightly better than nothing. The bandana, neck warmer, scarves, cleaning cloths, and 100% cotton T-shirt all captured less than 10%.
The Best Materials: We pulled out the top-10 DIY mask materials for 0.3-micron particles in the graph below.
The same materials led this top-10 list as before. The two coffee filters topped the list. But only three other materials filtered close to 50% of these microscopic particles: nylon, the dish towel, and canvas.
Size Matters
The 100% cotton T-shirt result is worth highlighting because the Cambridge researchers recommended this material as one of the best. In our tests it captured just 3.4% of 0.3 micron particles. A double layer T-shirt captured 15%.
We suspect the critical difference is that the T-shirt we tested was a lightweight, thin material. Material weight and thickness are important factors for face masks.
This Homemade Mask Material Is Among The Worst
The three scarves we tested all captured fewer than 10% of smallpox-sized particles. The worst scarf material – a 100% ramie (similar to linen) scarf – filtered just 2.8%. President Trump recommended using scarves for face masks, but the data shows that scarves are among the worst at capturing virus-sized particles.
Natural Fibers Better Than Synthetics
One take-home message from the data is that natural fibers (like cotton and paper) generally filtered better than synthetic fibers (like polyester and polypropylene). Synthetic fibers tend to be smooth and uniform, whereas natural fibers are rougher and more irregular. The irregularity of natural fibers are likely to make them better at capturing tiny particles through Brownian motion.
© Dr. J. Alba (Polytechnic Univ. of Valencia)
The Best Material for Filtration—But Not For a Mask
Based on this data, it would seem easy to recommend the coffee filter and blue nylon as the best materials for homemade masks. But we recommend the paper towel, denim (10oz), and 120-thread bed sheet.
Why? When Smart Air engineer Paddy put the coffee filter and nylon sheet up to his mouth, he found it almost impossible to breathe through. Breathability is crucial when choosing face mask materials.
How Easy Is It to Breathe Through These Materials?
To measure the breathability of each material, we recorded the fan power needed to blow a fixed amount of air through each material. You can think of this as the power your lungs need to blow through the material. Here's how they scored.
Unfortunately, most materials that were the best at filtering particles were also the hardest to breathe through. That makes sense. A really dense, thick coffee filter can capture particles well, but it won't let much air through.
The double layer 100% cotton T-shirt, bra pad, 70D nylon, paper hand drying towel, cotton bed sheet (120 thread) and denim (10oz) all fell between the breathability of the surgical mask and N95 mask.
Breathability and Filtration: The Best Combos for Homemade Masks
Balancing breathability and filtration, we recommend:
Paper towel
Denim (10oz)
100% cotton bed sheets (80-120 thread).
The bra pad performed fairly well, filtering 14% of 0.3 micron particles, and 76% of 1.0 microns. It could be used as a more quirky face mask material, although men might be too bashful to strap a bra to their face in public!
One material that's easier to breathe through than a surgical mask, and still performed fairly well at filtering particles was the 0.4-0.5mm thick canvas material. This material even performed better than the 100% cotton T-shirt.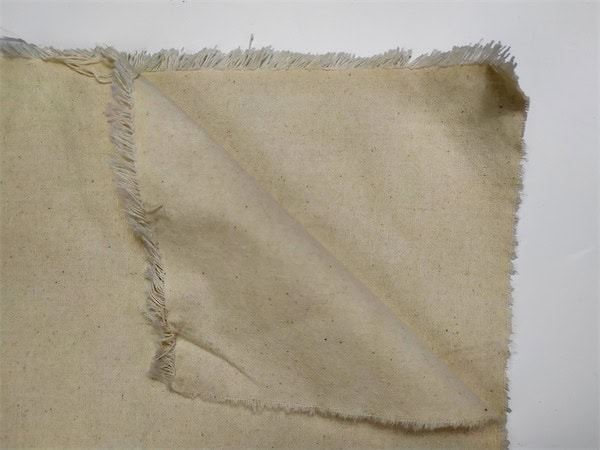 However, if you don't have thicker fabrics at home, our data shows that double layers of 100% cotton T-shirts are still effective options for homemade masks.
How to Find the Best Material: The Poor Man's Fabric Test
One problem for using this data at home is that materials like T-shirts and bed sheets are different. Some are thicker; some are thinner. How can you be sure the material in your home will perform similar to the ones we tested?
Without a $3,000 laser particle counter, here's one handy way to estimate this: try your own "Poor Man's Fabric Test."
Hold your material up to the light.
See how much light passes through it.
Compare it to this rubric to estimate the effectiveness of your material.
Bottom Line: The Best Materials for Homemade Face Masks
Based on a combination of breathability and filtration effectiveness, the best materials for homemade masks are:
Denim (10oz)
Bed sheets (80-120 thread)
Paper towel
Canvas (0.4-0.5mm thick)
Shop towels
Smart Air
---
Funding Disclaimer & Shout Out to Those Who've Supported Open-Source Testing
We have not received any funding for these tests. As a social enterprise, Smart Air's social mission is to provide accessible information and tools to protect people from the harms of the air we breathe. We do this not to make money, but to help the society we live in.
That said, people from Spain to Vietnam have helped support our open-data tests. These kind souls include: Joni, a disabled veteran with pulmonary disease and K. Sue in Rochester, US who donated to our campaign as her 70th birthday present.
If you'd like to help support us test more materials, check out our campaign here: https://fundly.com/best-diy-mask-materials
P.S. What is 10-ounce denim anyway?
Denim is typically measured in ounce weight per square yard. A square yard of 10oz denim would weigh 10oz. Anything under 12oz is considered 'lightweight' for denim pants, so you can think of the 10oz denim we tested as being similar to that from lightweight jeans.
---
WHAT NEXT?
Along with wearing masks, air purifiers with HEPA filters are also one of the best ways to stay safe from a variety of pollutants in our air including viruses and dangerous PM2.5. A recent CDC study confirmed significantly lower COVID-19 infection rates in schools that used HEPA air purifiers. HEPA filters can significantly lower the risk of a variety of deadly diseases including diabetes, heart disease, cancer, and high blood pressure.
Read More: Four Steps to Choosing the Best Air Purifier
Smart Air is a certified B Corp committed to combating the myths big companies use to inflate the price of clean air.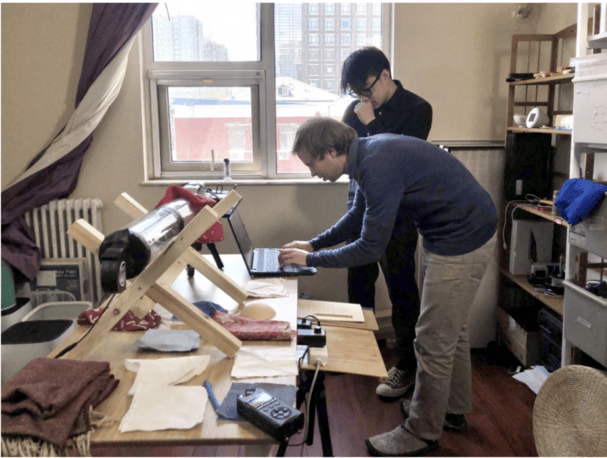 Experience breathing truly clean air with gimmick-free, effective air purifiers that won't break the bank. Join the clean air movement.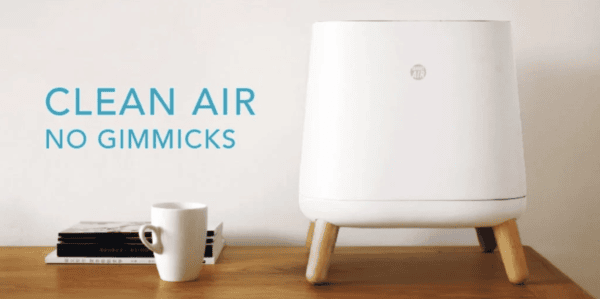 ---
Free Guide to Breathing Safe
Want to learn more about breathing clean air? Join thousands more and stay up to date on protecting your health.