COVID-19 has caused a surge in interest for all types of masks, including Japanese Pitta masks. Smart Air has received a flood of questions about how well they filter COVID-19 and other viruses.
The Japanese Pitta masks are sleek and incredibly popular, but there's little information available on how well they filter out tiny virus-sized particles such as COVID-19.
How Big Are COVID-19 Particles?
Scientists have taken electron microscope images to measure the size of the COVID-19 particles. They found that the "virions" (or particles) are approximately 125 nm (0.125 microns) in diameter. The smallest particles are 0.06 microns, and the largest are 0.14 microns.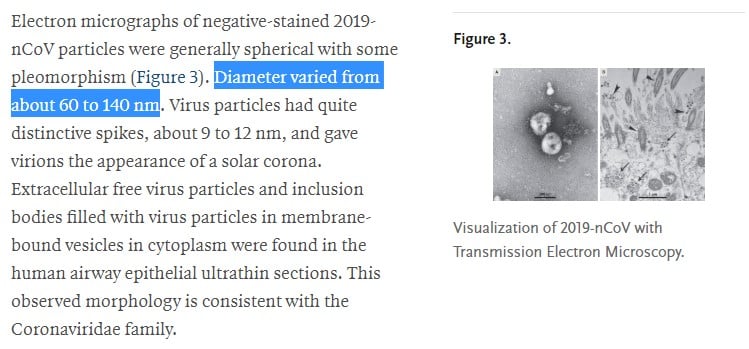 That makes COVID-19 particles smaller than PM2.5 particles, but bigger than some dust particles and gases. However, sometimes the coronavirus hitches a ride on water droplets, which will make the size bigger.
How Well Can Japanese Pitta Masks Capture Virus-Sized Particles
To test how well the Pitta masks can filter out tiny particles, Smart Air engineer Kang Wei purchased a pack of Pitta masks and tested them against 3M N95 masks.
To measure particles, we used a Met One 531, which measures particles as small as 0.3 microns. That's about 3 times bigger than the coronavirus. Research shows that 0.3-micron particles are the hardest to capture. So if a mask does a good job at capturing particles 0.3 microns in diameter, then we can be confident it can also capture smaller, 0.1 micron particles.
Not sure why? Check out the science behind the magic '0.3 micron' particle size »
Pitta Mask Effectiveness
We compared the Japanese Pitta mask with two 3M N95 masks. The results weren't pretty.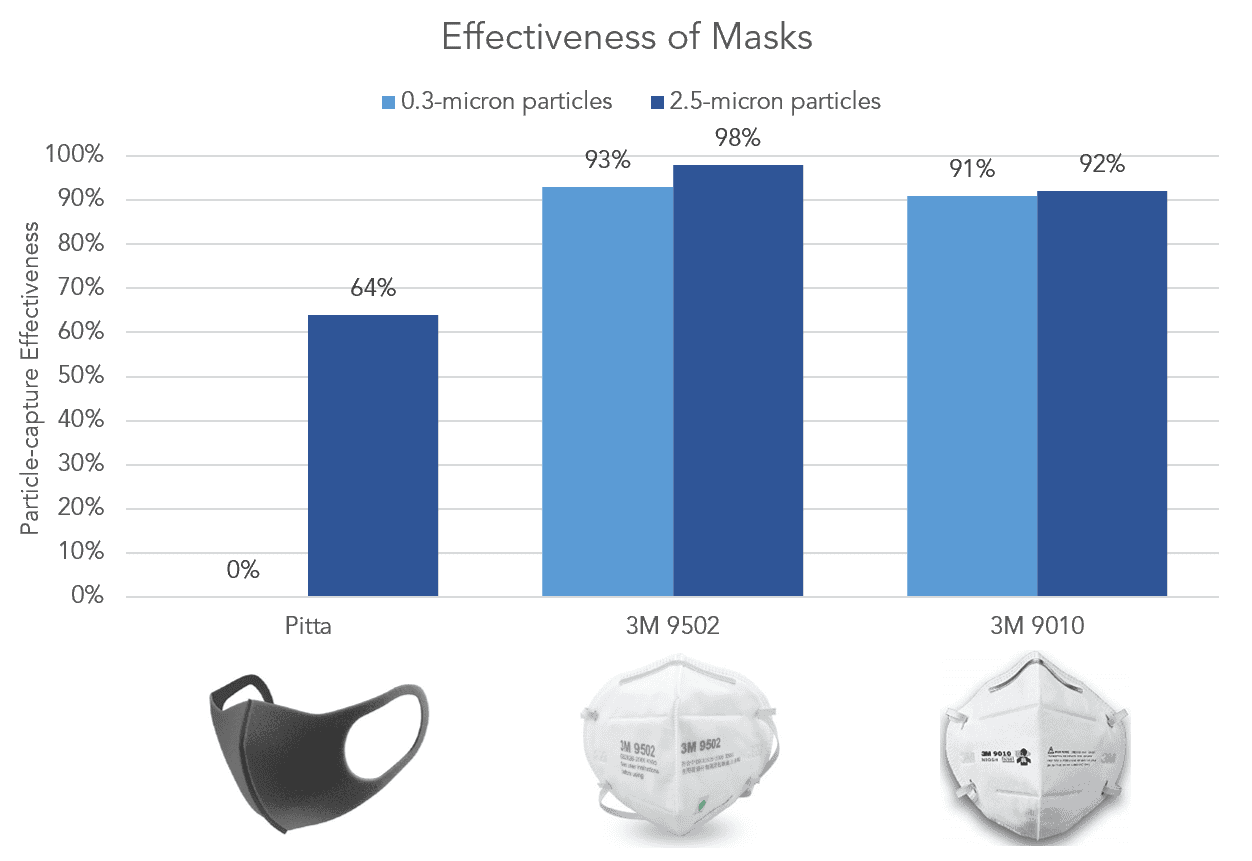 The Pitta mask captured an astounding 0% of 0.3-micron particles and only 64% of larger 2.5-micron particles. Maybe the result is a fluke? Separate tests from AQ Blue found similar results.
This result strongly suggests that the Pitta mask does a very poor job of capturing 0.1 micron particles, like COVID-19 particles. Meanwhile, the 3M masks captured over 90% of 0.3 micron particles.
In fact, data shows even a surgical mask would provide more protection from the coronavirus than the Pitta mask. Tests from researchers at the University of Massachussetts found that a surgical mask they bought on the streets of Nepal captured over 60% of 0.1 micron particles. A 3M N95 mask captured over 80%.
In short, this data shows the Pitta masks are not effective at capturing small particles. That means it won't do a good job filtering out the things we care about such as PM2.5, viruses, bacteria, or fine particles.
Does Pitta Claim It Filters Viruses?
In defense of Pitta, their official store never claims that it is effective against PM2.5 or smaller particles for that matter.
The Pitta masks claim to be 99% effective at filtering out pollen and dust particles, which range from 5-100 microns in size. The Pitta mask might be great at capturing pollen, but for viruses such as the coronavirus and flu, the Pitta mask doesn't cut it.
---
Bottom Line: How Well Pitta Masks Can Capture COVID-19 Virus
Pitta masks can capture large pollen particles and are stylish to boot! However, they are completely ineffective against 0.3-micron particles.
This means they do a very poor job of capturing the coronavirus or any other virus for that matter. A far more effective and affordable solution to filter out viruses such as the coronavirus would be to use any of one of the high-scoring, scientifically validated masks.
Smart Air
Read more on the method we used to test how well Pitta masks capture tiny, coronavirus-sized particles »
---
WHAT NEXT?
Along with wearing masks, air purifiers with HEPA filters are also one of the best ways to stay safe from a variety of pollutants in our air including viruses and dangerous PM2.5. A recent CDC study confirmed significantly lower COVID-19 infection rates in schools that used HEPA air purifiers. HEPA filters can significantly lower the risk of a variety of deadly diseases including diabetes, heart disease, cancer, and high blood pressure.
Read More: Four Steps to Choosing the Best Air Purifier
Smart Air is a certified B Corp committed to combating the myths big companies use to inflate the price of clean air.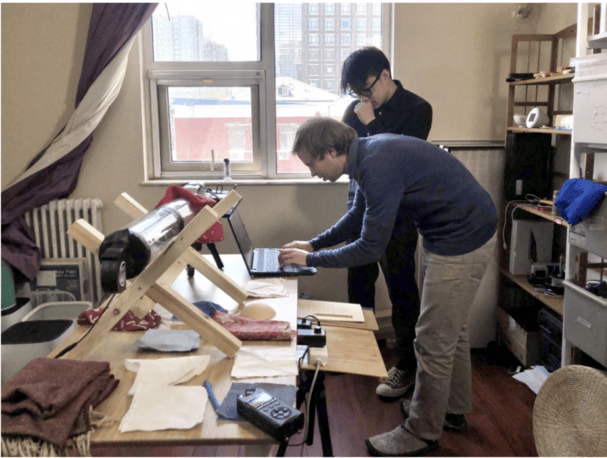 Experience breathing truly clean air with gimmick-free, effective air purifiers that won't break the bank. Join the clean air movement.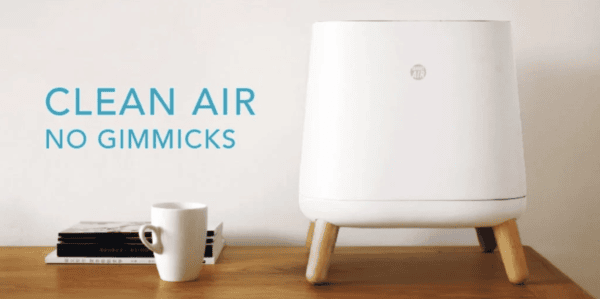 ---
Free Guide to Breathing Safe
Want to learn more about Air Pollution? Join thousands more and stay up to date on protecting your health.