A new analysis of air quality from 15 of China's largest cities shows that PM2.5 fell in all cities—except one. From Shenzhen to Xi'an, air pollution was down in 2018.
Yet Zhengzhou, capital of Henan province, actually saw pollution rise 7%. With this increase, Zhengzhou now averages over 6 times the World Health Organization's annual limit.
Following this worsening air quality, Zhengzhou now has the worst air quality among fifteen of China's largest cities. Zhengzhou took this air quality title from Xi'an, which was among the worst in 2017.
Cleaner Air May Be on the Way
Zhengzhou air quality may be lagging behind because it has not switched as much winter heating from coal to natural gas. In October, the Ministry of Ecology and Environment announced that it would expand the switch to natural gas to parts Henan, Shanxi, and Shaanxi.
Leaders have declared this area a "key battlefield" in the war on air pollution. Until then, residents will have to contend with air 6 times above levels shown to increase blood pressure and stress the cardiovascular system.
Air Quality Data More Available Than Ever
This analysis uses over 21,000 daily average PM2.5 data points from official sensors around the country. Since the US Embassy published the first PM2.5 data in 2008, air quality data has become much more widely available across China.
Studies Document Protective Effects of Purifiers, Masks
Despite the harms of PM2.5, studies have found that wearing masks prevents harmful effects on blood pressure and heart rate variability. Similarly, placebo-controlled studies of air purifiers have found that reducing particulate in the home prevents harm to blood pressure, inflammation, and immune response—even among young, healthy twenty-year-olds.
Smart Air is a certified B Corp committed to combating the myths big companies use to artificially inflate the price of clean air. To help people living in polluted cities protect themselves, Smart Air provides empirically backed, no-nonsense purifiers and masks, thereby helping to lower the cost of clean air.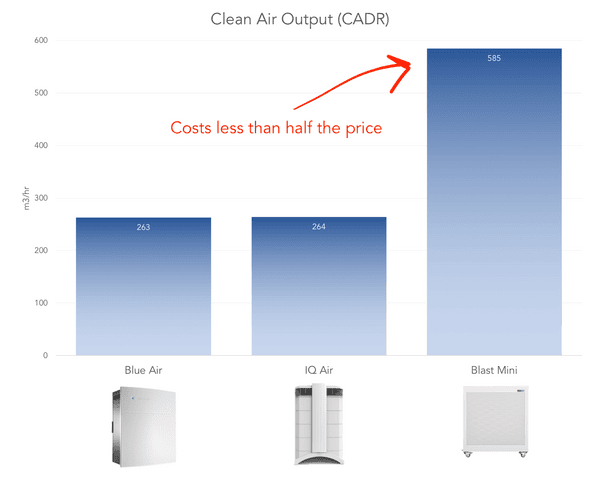 ---
Free Guide to Breathing Safe
Want to learn more about breathing clean air? Join thousands more and stay up to date on protecting your health.