COVID-19 is spreading like wildfire again with the emergence of the Delta variant. Even after nearly two years and a vaccine, it is clear that vaccination alone is not enough for protection against the Delta variant. In this article, we share some important tips and knowledge for further protection against the COVID-19 Delta variant. Plus, we share two secret weapons in reducing COVID-19 spread that aren't talked about enough.
How the Delta Variant is Different
Data shows the Delta variant is around two to three times more contagious than the original COVID-19 strain. Early research shows this is likely due to the Delta variant being able to replicate at a much faster rate than prior strains. For example, the amount of virus particles detected in nasal swabs of people infected with the Delta variant is about 1,000 times more than that of previous strains.
In addition to being more contagious, studies show a significant increase in severe symptoms and hospitalizations with Delta variant infections. Although vaccines can significantly reduce the chances of severe cases, there are some simple things to do to decrease the chances of being infected in the first place.
Let's take a dive into what the data says about COVID-19 protection strategies.
The Latest on Masks and the Delta Variant
COVID-19 and Delta variant particles are tiny at .125 microns in size. To put this in perspective, a strain of human hair is 700 times thicker than this. But the good news is masks can filter particles far smaller than COVID-19 and the Delta variant, even down to .007 microns.
Masks provide significant protection against tiny influenza viruses, but are they as effective against the Delta variant? This is likely the case, as Delta variant particles (~125 nanometers) are larger than influenza particles (~100 nanometers).
A study in Brazil backs this up, showing mask use reduced COVID-19 infection by 87%. This reduction in COVID-19 infections from mask use rivals the best of vaccines. Of course, vaccines have the added advantage of helping you cope with the Delta variant if you do you happen to get infected.
In light of the new variant, the CDC issued new masking recommendations, citing how masks are effective at reducing the Delta variant's transmission.
And no! You don't need a gas mask… unless you have a strong desire to become Darth Vader. The data shows surgical and N95 masks offer significant protection.

Delta Variant Protection: N95 or Surgical Mask?
Surgical masks work roughly as well as N95 masks in preventing viral infection. This is highlighted in a study that focused on determining the relative effectiveness of masks in preventing influenza infection. Scientists assigned N95 or surgical masks at random to more than 2000 nurses. Findings showed that infection rates varied very little. 8% of nurses wearing N95 masks contracted influenza, while 7% of nurses wearing surgical masks contracted influenza.
Furthermore, tests show that both surgical and N95 masks can capture tiny particles which are more than 10 times smaller than coronaviruses (up to as small as .007 microns!). While 3M masks capture more than 95% of these tiny particles (.007 microns), and medical masks capture 80%.
How Long Can a Mask be Used For?
How long should wear a mask before discarding it? Should you change your mask daily?
The answer: there's no need to change your mask every day. During summer last year, our founder, Thomas, wore the same mask for 11 days while cycling around Beijing.
Subsequent tests on the mask showed no difference in effectiveness when it was compared to a brand new one.
So, there's no need to change your mask every day. However, if you feel that the mask is wet and uncomfortable, you can dry it in a ventilated place. But it is important not to wash your mask with detergent, as this reduces its effectiveness!
Are Wet Masks Still Effective?
Tests show moisture from breath has little effect on a mask's effectiveness.

However, although wet masks are still effective, wet environments can breed bacteria. To address this, you can keep your mask dry and clean by:
1. Leaving it to dry on a table or a ventilated place.
2. When drying the mask, make the inside of the mask face outwards, because the inside is usually more humid. This causes the mask to dry faster.
COVID-19 Secret Weapon #1: Improving Ventilation
COVID-19 spreads much easier indoors than outdoors due to viral concentrations being much lower outdoors than indoors. Therefore, one of the CDC's strongest recommendations is to improve indoor ventilation to reduce viral concentrations and mimic and outdoor environment as much as possible. This can be done by opening windows, as well as switching your central air fan from "auto" to "on" to continuously pump in fresh air.
A CDC study of schools in Georgia showed that this simple strategy lowered COVID-19 spread in schools by 30%.
COVID-19 Secret Weapon #2: HEPA Filters
HEPA air purifiers can capture more than 99% of particles the size of the Delta variant on just one pass through the filter. A HEPA air purifier that is strong enough for your room size should be able to cycle and clean all of the air in the room multiple times an hour.
But how does all of this translate to infection rates? The CDC's recent study shows that HEPA air purifiers signifcantly reduce COVID-19 transmission.
Read More: How to Choose the Best Air Purifier to Remove COVID-19 and Dangerous Pollutants From the Air
Bottom Line: Delta Variant Protection Tips
As the Delta variant spreads and vaccine efficacy declines, proactive protection measures are becoming more and more important.
Along with social distancing, masks are still one of the most effective protective measures. A surgical mask provides similar protection to an N95, and are effective even after many days of use or getting wet. Lastly, the CDC has shown that improving ventilation and using HEPA filters indoors can significantly reduce the spread of COVID-19
Smart Air
---
WHAT NEXT?
Along with wearing masks, air purifiers with HEPA filters are also one of the best ways to stay safe from a variety of pollutants in our air including viruses and dangerous PM2.5. A recent CDC study confirmed significantly lower COVID-19 infection rates in schools that used HEPA air purifiers. HEPA filters can significantly lower the risk of a variety of deadly diseases including diabetes, heart disease, cancer, and high blood pressure.
Read More: Four Steps to Choosing the Best Air Purifier
Smart Air is a certified B Corp committed to combating the myths big companies use to inflate the price of clean air.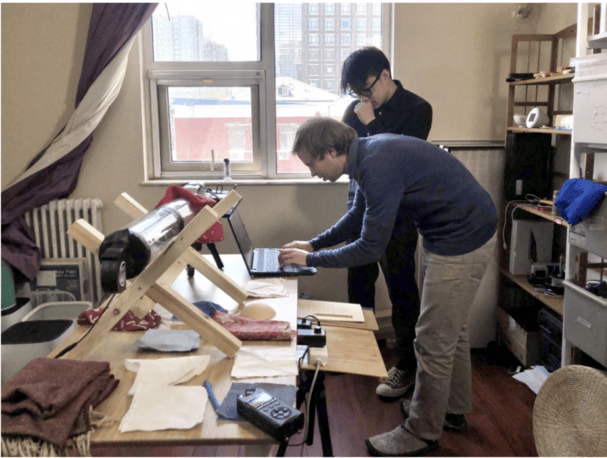 Experience breathing truly clean air with gimmick-free, effective air purifiers that won't break the bank. Join the clean air movement.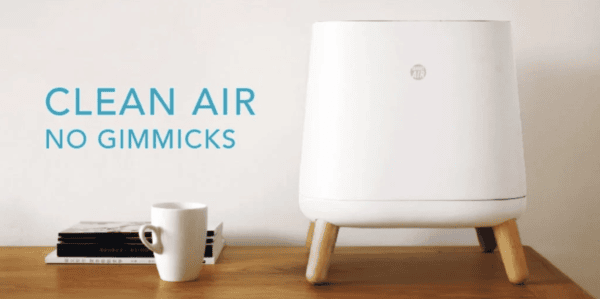 ---
Free Guide to Breathing Safe
Want to learn more about Air Pollution? Join thousands more and stay up to date on protecting your health.