After testing 31 masks from 19 suppliers in China, we discovered that almost half of the masks were not meeting the N95 standards for filtering particles. What's more, out of the 17 masks that did meet the N95 standard, most of these broke when we tried some simple structural tests.
Many people are currently looking for reliable masks, but don't have the $5,000 needed for a Met One test device. As such, we've put together this handy 3-step guide on finding and sourcing reliable N95 mask from factories.
Watch: How to find reliable N95 Mask Suppliers
How to Find Reliable N95 Mask Suppliers
1. Check the mask supplier's background
Find the supplier's Chinese name, then use a website like Tianyancha.com or Qiyechacha to see when they were founded, and what areas of business they typically work in.
We recommend suppliers that have been in operation for at least 5 years, are registered in the medical / health sector, and are approved by the Chinese government to sell these masks.
2. Ask the supplier for N95 / KN95 certifications of the mask
If you can't get your hands on a particle counter to test the mask filtration yourself, ask the supplier for certifications for the mask. The factory name on the certification should match the supplier you're working with.
By verifying if the name on this certificate matches that of the company you're working with, you can discover if you're working with a middle-man or the original factory. In our previous tests of N95 masks available in China, we found that masks from middle men seemed to have much greater variability in quality.
3. Check the quality of the mask
If you are able to get hold of some masks, check these key areas for quality:
a) Nose piece: Is the metal bar stuck down to the mask well? Does the metal bar snap easily after just a few bends?
b) Seals and joins of masks: Is the section where both sides of the mask join easy to come apart? Try gently pulling to see how well the mask pieces are stuck together
c) Strap and middle join areas: Are the masks thinner where the straps join the mask? Do the straps easily snap off if pulled gently?
Here are some examples of masks that didn't pass our simple structural test:
If the seals, nose pieces or straps break easily, then it may be an indication that the masks are not made to a high quality.
---
Conclusion on How to Source Reliable & Certified N95 Masks
It's important to do your checks prior to purchasing your masks. The three tips above can be considered initial steps in checking the source of your masks. However, if you are ordering large quantities or for medical purposes, we highly recommend you ensure the masks have been properly tested to meet the N95 masks.
If you would like help on sourcing masks in China, Smart Air may be able to help. We can provide mask testing services to test the filtration performance of masks, and can also help provide information on the factories we tested. For more information, email [email protected].
Why Did We Anonymize the Factory Names in Our Data?
We decided to anonymize the factory names in our original research on N95 masks. We did this because our data covers only a small handful of suppliers (21 in all). There are hundreds more mask manufacturers in China, and our purpose isn't to single out just a few of the factories that we tested. What's more important here is how we can use what we learned to help others source reliable N95 masks. We hope this article will help.
UPDATE: The Chinese Government has now put very strict regulations on which companies can manufacture and export masks. Only a handful of companies are now officially allowed to export masks. These can be founded in the following two lists:
---
WHAT NEXT?
Along with wearing masks, air purifiers with HEPA filters are also one of the best ways to stay safe from a variety of pollutants in our air including viruses and dangerous PM2.5. A recent CDC study confirmed significantly lower COVID-19 infection rates in schools that used HEPA air purifiers. HEPA filters can significantly lower the risk of a variety of deadly diseases including diabetes, heart disease, cancer, and high blood pressure.
Read More: Four Steps to Choosing the Best Air Purifier
Smart Air is a certified B Corp committed to combating the myths big companies use to inflate the price of clean air.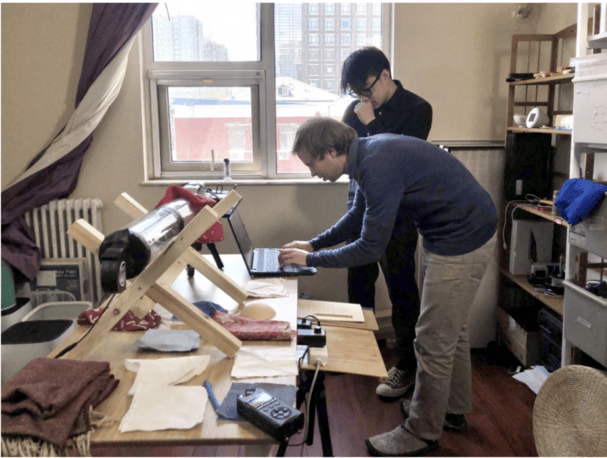 Experience breathing truly clean air with gimmick-free, effective air purifiers that won't break the bank. Join the clean air movement.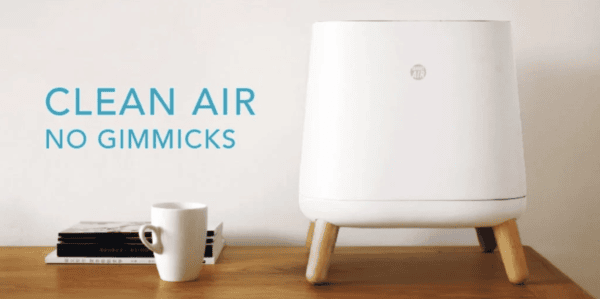 ---
Free Guide to Breathing Safe
Want to learn more about breathing clean air? Join thousands more and stay up to date on protecting your health.