This week, the social enterprise Smart Air launched its new QT3 portable air purifier.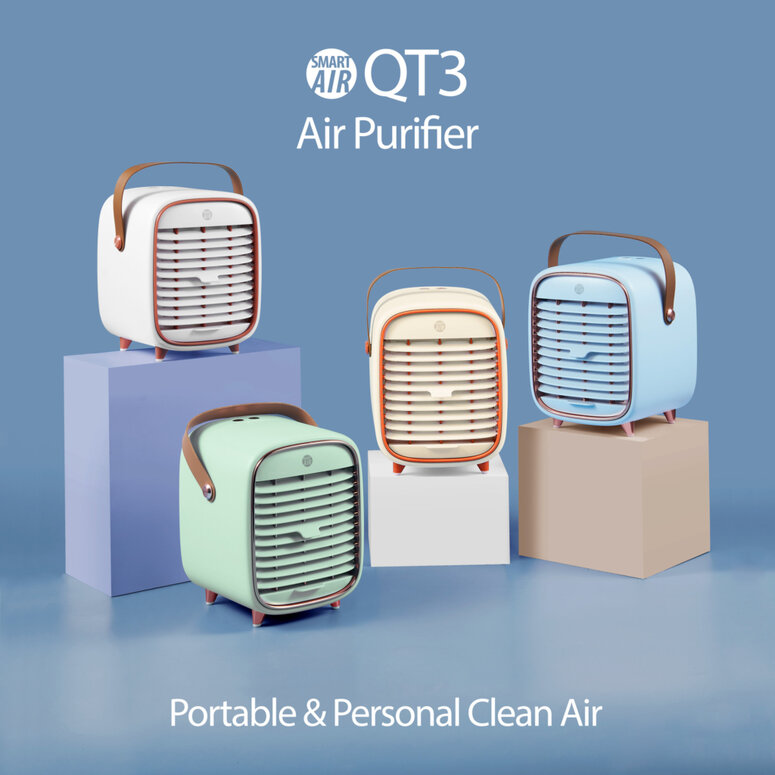 The QT3 portable air purifier is similar to other products in Smart Air's lineup of cost-effective air purifiers in that it also uses a HEPA filter, the gold standard of air filtration. But what makes the QT3 special is its portability. A typical air purifier and its benefits are confined to one room, whereas the QT3 gives people the ability to bring clean air with them wherever they go.
The Evolution of the DIY
Smart Air was started in 2013 with the idea that clean air doesn't have to cost an arm and a leg. The original Smart Air DIY purifier embodied this idea, a simple fan with a HEPA filter attached that outperformed expensive big-brand air purifiers.
The launch of the QT3 marks a further evolution of the idea behind the original DIY. Paddy Robertson, CEO of Smart Air said "The DIY purifier is what put Smart Air on the map. We think the QT3 is going to boost us to new heights and make affordable clean air reach even more people."
A Three-in-One Design
The QT3 is not a typical HEPA air purifier. Its portability and cooling fan design make it extremely versatile.
Air Purification
Packed with a HEPA filter that removes 95% of pollutants in one pass, including dangerous PM2.5 and virus particles such as COVID-19.
Cooling Fan
The QT3 can also act as a cooling fan. But whereas a typical fan blows dirty air towards one's face, the QT3 blows clean air. The user has control over the direction of the air.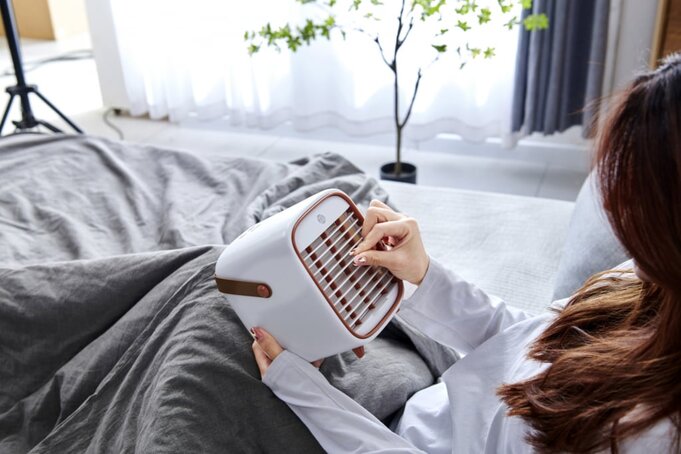 Portability
With its small compact design and just around the weight of a large cup of coffee, the QT3 is truly portable. It can easily be taken along in a suitcase, bag, or be carried by its handle. The QT3 allows one to never go without clean air.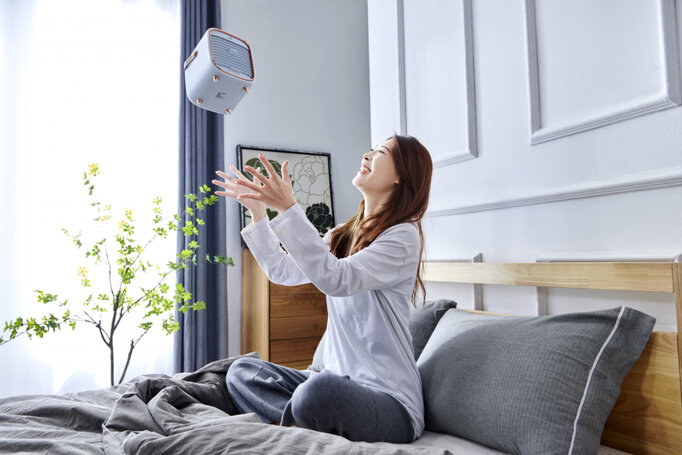 Battery + USB Charging= Ultimate Portability
The travel model of the QT3 is battery run and can run on its own, off-grid, for 4 hours without a charge. The portability of the QT3 makes it incredibly versatile and perfect for:
Offices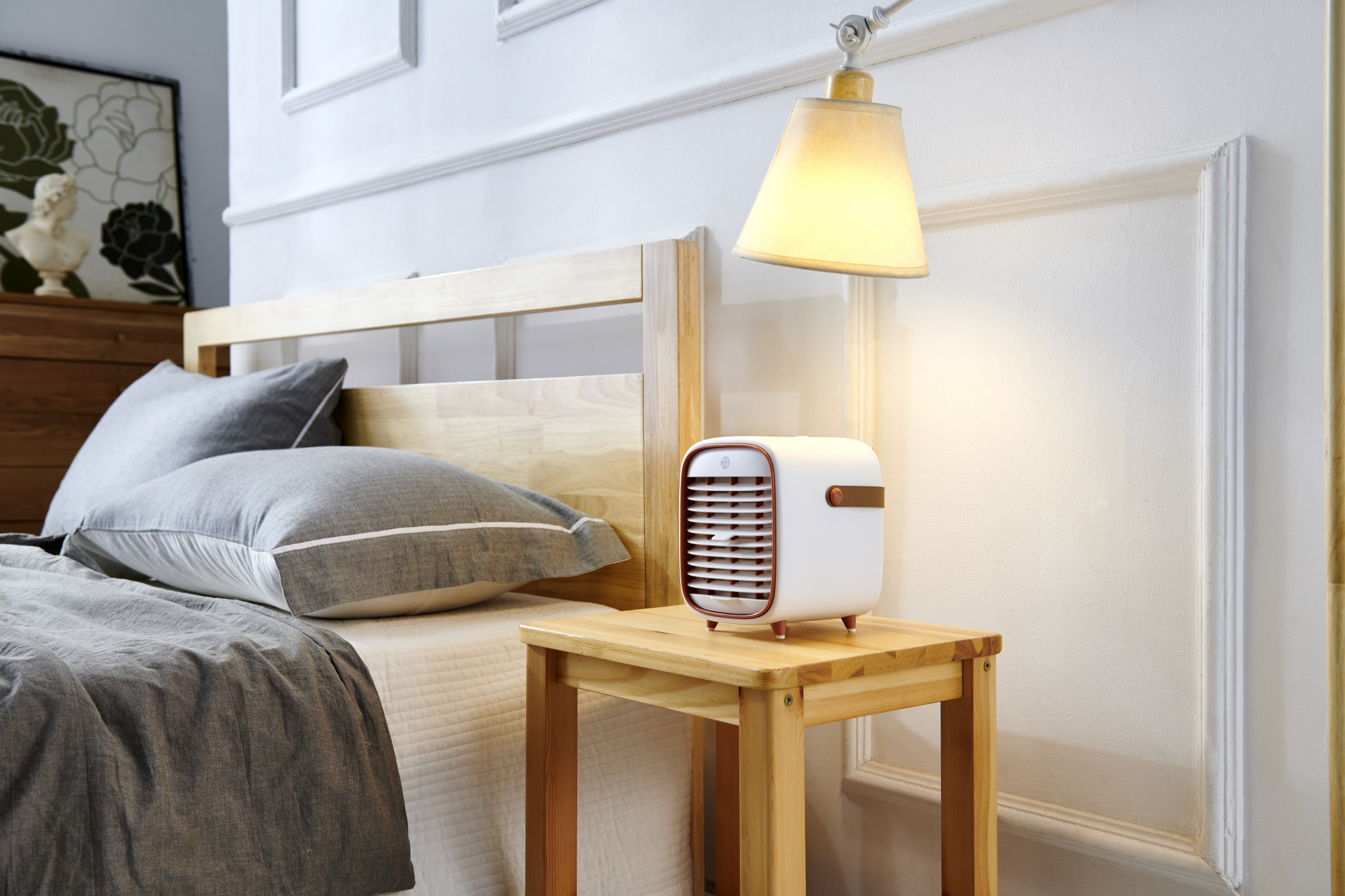 Bed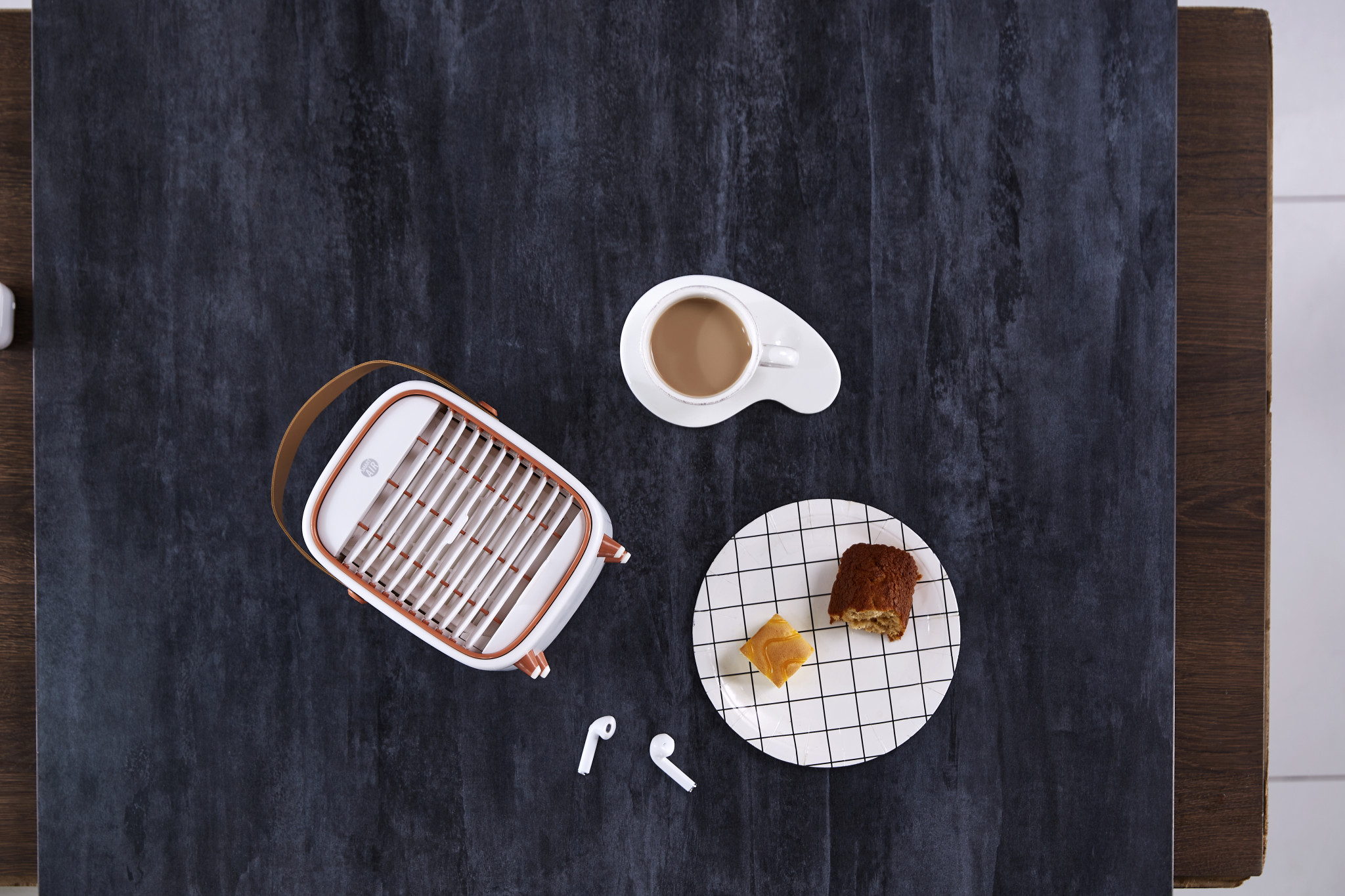 Cafe
Use cases of the QT3 are endless, and also include in the car, during meetings, and while traveling and in hotels.
A Different Type of Air Purifier Company
Thomas Talhelm, founder of Smart Air and associate professor at the University of Chicago explained how Smart Air started from a personal desire to make clean air accessible. "When I started Smart Air back as a grad student, I saw that the market already had tons of companies trying to rip people off for overpriced air purifiers. The world doesn't need another luxury purifier brand."
Smart Air has grown from a bedroom DIY project into a certified B Corp social enterprise shipping tens of thousands of purifiers around the world. The QT3 is the next step in helping more people around the world breathe affordable clean air, even after they leave their houses.
Media Inquiries:
Tyler Vanzo
---
Free Guide to Breathing Safe
Want to learn more about breathing clean air? Join thousands more and stay up to date on protecting your health.