Do masks actually work? Lots of smart, skeptical people question this. Fortunately, scientists have done the hard work for us! Here's what their data says for the three most common questions we hear at Smart Air.
Do masks capture the really small particles?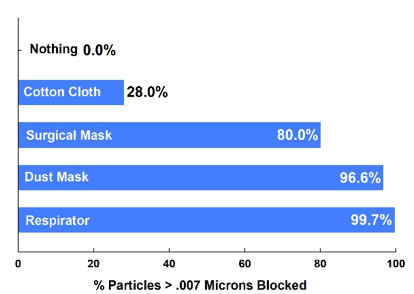 This is the easiest question to answer. Researchers at the University of Edinburgh tested different masks by running diesel exhaust through them and measuring how many small 0.007 micron particles the masks blocked.
Bottom Line:
Test data shows masks capture even the really tiny particles.
Smart Air
---
Do masks work when you wear them?
This question is tougher to answer. You need a $10,000 machine like this one to test it. Our N99 mask was fit tested in a lab in Mumbai, and the results showed the mask was blocking 99.3% percent of particles. Our tests from Beijing and published scientific studies found similar results.
Bottom line: masks work well even while people are wearing them.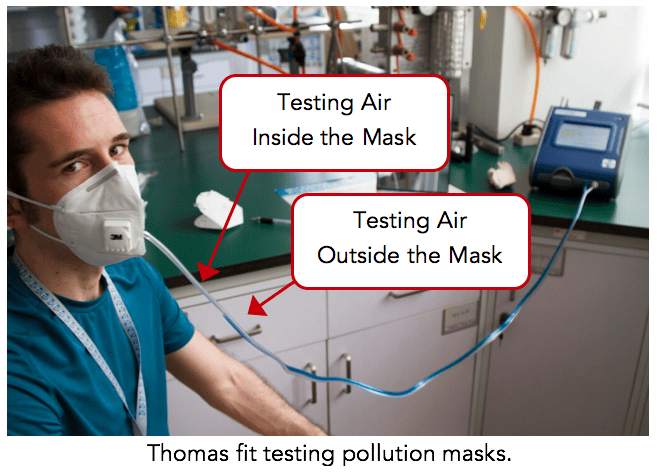 You can read more about our fit tests in our pollution masks blog post
---
How long do masks last?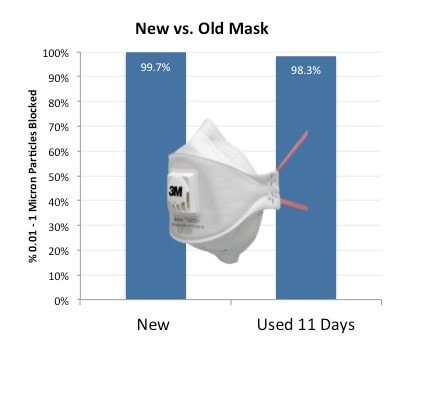 Thomas tested a new N99 mask and a mask he had worn for 11 days in Beijing. The new mask blocked 99%; the old mask blocked 98%. This data suggests they last at least 11 days. Not bad! After 2-3 weeks, you'll probably want to throw the mask away anyway because it gets gross!