The Sqair Air Purifier
Clean Air Has Never Looked So Good
The Sqair Air Purifier
Clean Air Has Never Looked So Good
Removes Viruses, Bacteria and PM 2.5
15-40 m²
Ideal for bedrooms
6-12 months
HEPA life span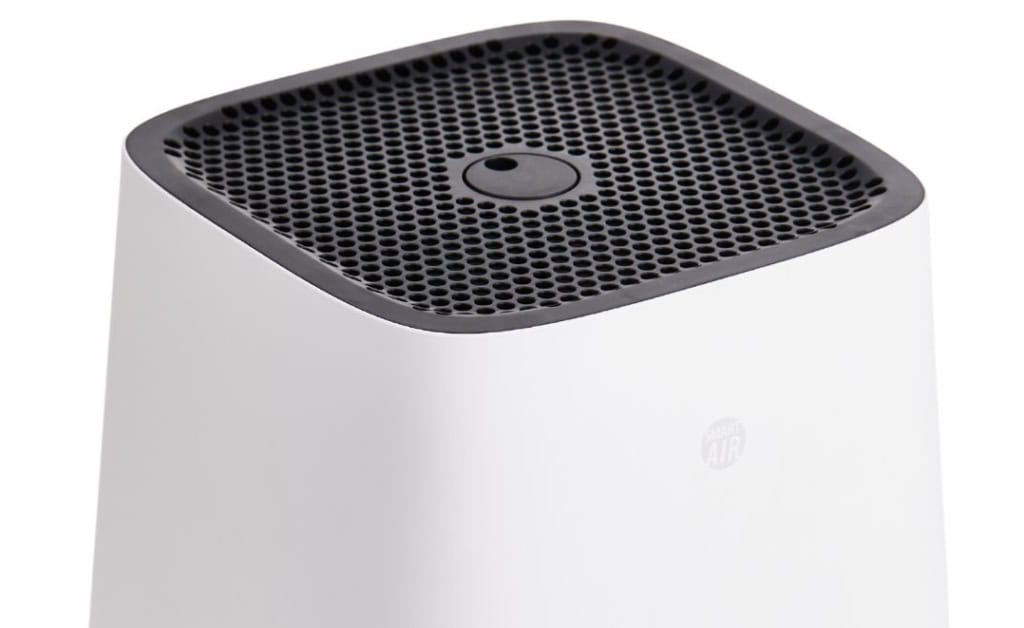 Effectively traps particles as small as 0.005 μm
The Sqair's H11 HEPA filter removes 95%-99.9% of above and below 0.3 microns, PM10 and even 0.005 micron particles.
Virus
PM2.5
Bacteria
Chemicals
Odors
Dust
Allergens
Mold
Strong Performance. Fair Price
Cleans 40 sqm in 25 minutes
With an outstanding Clean Air Delivery Rate (CADR) of 315 m³/hr, the Sqair will filter the air in your home within minutes.Buy now
How Air Purifiers Trap COVID-19
A common concern is whether HEPA filters can filter viruses like the COVID-19 coronavirus. Science proves, air purifiers that contain HEPA filters or even lower grade filters can capture virtually all sizes of solid particles, including particles 0.06 to 0.14 microns in diameter – or the same size as the coronavirus. Want to learn more?
Choose the Right Solution
Standard
Sqair + HEPA
PM2.5, viruses, bacteria, dust, pet dander, allergens
Chemicals, VOCs, odors, smoke
3,800 THB
Chemical Warefare
Sqair + HEPA & Carbon
PM2.5, viruses, bacteria, dust, pet dander, allergens
Chemicals, VOCs, odors, smoke
4,290 THB
Scandinavian Design
We think the Sqair makes breathing clean air simple, honest and dare we say – sexy.
Looks like iF agrees.
Thailand Trusts Smart Air
Why the Sqair is a great choice
Quiet
On high, all air purifiers make noise. However, the Sqair is of the quietest on the market, in fact, 12 decibels quieter than the hugely popular Xiaomi 3H air purifier.
Eco-friendly packaging
We're committed to reducing our impact on the environment, and one way we do this is by eradicating plastic from our packaging.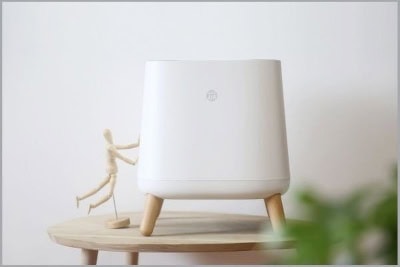 Minimalist design
The Sqair has a sleek, modern design, which fits perfectly in your bedroom, living room, or office. Never before has clean air looked so good.
Energy efficient
On the highest setting, the Sqair only consumes 38 Watt electricity. Depending on your usage (8 hours a day), The Sqair won't cost you more than 5 – 35 Baht a month.
Real beech wood legs
The Sqair has real wood legs from sustainable forestry in Europe that provide a warm, homely feeling. Also they reduce noise and vibrations.
Easy filter replacement
Changing the filter is a child's play. Just open up the Sqair, remove the old filter and insert a new one. It only takes 10 seconds.
The Sqair in Numbers
Room Size
40 sqm
CADR
315 m³/hr
HEPA life-span
6-12 months
Noise level
23-52 dB
Energy Consumption
6W – 38W
Warranty
1 Year
FAQs
Are Smart Air purifiers better than other air purifiers?
Our air purifiers work on the same principle as any other brand's air purifiers. However, we're the only air purifier company in the world that is transparent with its data and that doesn't deny the fact that air purifiers consist of little more than fans and filters. We don't make air purifiers overcomplicated and overprized by adding useless gimmicks to them. Our machines are honest, fully data-backed and streamlined to do one thing: cleaning air. And they do this one thing really well.
Why is Smart Air a Social Enterprise? And what is a B Corp?
In 2013, we set Smart Air up as a social enterprise. That means we're not driven by greedy investors who are looking for huge profits, but by a mission to protect people from air pollution. Since 2018, we've been independently verified by B Lab for our social, environmental performance, transparency and accountability. B Corps are businesses that meet the highest social and environmental standards for people and the planet. See our impact score here.
Do Smart Air purifiers filter the coronavirus (Covid-19)?
HEPA filter air purifiers like Smart Air's have been shown to filter out COVID-19 viruses, and lower transmission. See the data and learn how to protect yourself now.
What else do Smart Air purifiers filter?
Our HEPA filters capture all kinds of particles ranging from 0.005 μm (nanoparticles) to 30 μm (pollen). This includes virus, bacteria, PM2.5, PM10, pet allergens, dust, and mold.
Our Carbon filters absorb VOC's (Volatile Organic Compounds) such as formaldehyde, paint thinners, petroleoum fuels, or dry cleaning agents. Carbon filters also remove odors.
Of note: Not everyone needs carbon filters that's why all our air purifiers come without them by default. We want our users to decide by themselves if they want carbon or not.
Find in-depth explanations on both filter types here.
Do you have an office in Bangkok? And where can I see the products?
Yes, we do have an office in Bangkok. You're very welcome to drop by to get to know us and our products. Please contact us for an appointment.
Line (@smartairth), via Email ([email protected]), call us: +66 80 626 6140
333/15 Soi Sukhumvit 55, Thonglor, Khlong Tan Nuea, Watthana, Bangkok 10110, Thailand
How long is the delivery?
Usually, we'll deliver all orders within 24 to 48 hours (except Sunday) across Thailand. Longer delivery times are rare but may occur.
Can I get a tax invoice for my order?
Sure. Just leave us a note on the checkout page. Tax invoices will be sent separately via EMS.
How long is the warranty?
We provide 2 year warranty on all air purifiers for manufacturing defects. 1 year warranty applies to our air quality monitors.
What's the lifespan of the Sqair HEPA filter?
Around 6 months. After going through the national standards test and our tests in our Beijing laboratory, the Sqair can be used for 6 months (or 1,400 hours) if it is on for 8 hours daily. The actual longevity will be according to how much time you use it daily, and the pollution situation in your area.
You can find an in-depth article about the filter life span here.