Delhi is one of the most polluted cities in the world. PM2.5 pollution levels often reach more than 10 times the World Health Organization's annual limit. So what are the main sources of Delhi's air pollution? Smart Air dove into the data to get to the root of where Delhi's air pollution comes from.
Main Sources of Delhi's Air Pollution
The main sources of air pollution in Delhi are vehicular emission, road dust, power plants, construction sites, open waste burning, industrial activities, and the combustion of fuels. Furthermore, crop burning during the winter worsens Delhi's air pollution problem.
Let's look at some of the main air pollution sources in Delhi more closely.
Vehicular Emissions
Vehicular emissions is the largest contributor to air pollution in Delhi. Cars, trucks, autos, two-wheelers, and road traffic contribute over 38% of Delhi's overall particulate matter emissions. As per a 2018 report, there were 10.9 million vehicles on the roads of Delhi NCR. Although the annual growth rate of vehicles reduced in Delhi from 8.13% back in 2005-06 to 5.81% in 2017-18, vehicles still nearly doubled per capita during the same time period.
Power Plant and Industrial Pollution
11 coal-based power plants in Delhi contribute nearly 11% of Delhi's total air pollution. These coal-based power plants generate fly ash, PM2.5, nitrates, mercury, and other pollutants. Some of the power plants are shut down during winters as they don't meet the required emission standards and compliance.
Delhi has the highest cluster of small-scale industries in India with as many as 3,182 industries operating in the Delhi-National Capital Region (NCR). The emission coming from factories added about 3.6 percent to the poor air quality.
Construction
Construction activities in Delhi generate heavy pollution, contributing to more than 8% of Delhi's air pollution. The outskirts of the city have over 360 brick kilns which can lead to increased pollution levels in the winter. Inadequate compliance, industry standards, and lack of environmental regulations like waste and debris management are further worsening the air pollution problem in Delhi.
Crop Burning
Every year crop burning by farmers from the neighboring states is blamed for Delhi's air pollution problem. The crop burning activities usually peak in October and November when the farmers burn remaining rice stalks and straw after the harvest season. Due to the lack of an adequate and modern way to clean the field, farmers burn their fields. Furthermore, meteorological conditions, low temperatures and temperature inversions during the winters add to the air pollution problem. Overall, crop burning accounts for just 1.3% of Delhi's total PM levels.
What Can Be Done To Help Delhi's Air Pollution Problem?
In 2019, the Indian government launched the National Clean Air Programme (NCAP). The program has a goal of 20%-30% reductions in PM2.5 and PM10 concentration by 2024. A stronger effort is needed to cut down vehicle emissions by switching to Bharat Stage VI for vehicles and fuels. Apart from this, stricter regulation and compliance are needed to curb industrial, power plant, and brick kiln emissions. Finally, an efficient policy is needed to stop open crop-waste burning.
Impact of Air Pollution
The PM2.5 particles are smaller than 2.5 microns in diameter. These particles can penetrate deep into the lungs and even enter the bloodstream. Studies have found that PM2.5 raises blood pressure, inflammation, and rates of heart attacks and strokes.
Studies have shown that air pollution affects fertility and newborn baby health. Though air pollution is everywhere and affects everyone of all ages. But children are in many ways the most at risk when it comes to air pollution's negative health effects. Other impact of air pollution is that it also affects our productivity.
How I Protect Myself
Despite the harms of PM2.5, studies have found that wearing masks prevents physiological harm to the body. Also using air purifiers in your home has been shown to have positive effects on blood pressure, inflammation, and immune response.
Smart Air is a certified B Corp committed to combating the myths big companies use to inflate the price of clean air.
Smart Air provides empirically backed, no-nonsense purifiers and masks, that remove the same particles as the big companies for a fraction of the cost. Only corporations' benefit when clean air is a luxury.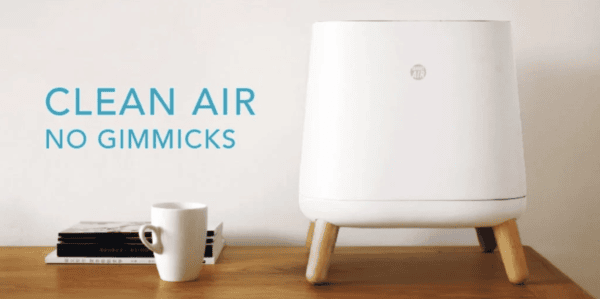 ---
Free Guide to Breathing Safe
Want to learn more about breathing clean air? Join thousands more and stay up to date on protecting your health.