New CO2 monitor
Affordable. Long battery life. Real-time monitoring. Customisable alerts.

The simple truth about clean air
Air purifiers are simple. But big purifier companies charge crazy prices for them.
At Smart Air, we are different. We provide incredible air purifiers at an honest price. Don't believe us?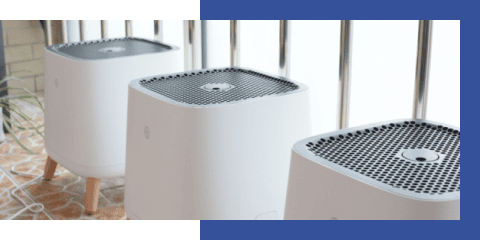 What we do
We created a $30 air purifier in 2013 that changed the industry. It's not just an air purifier.
It's a message that the clean air industry needs fixing, and we're doing that.
CLEAN AIR BLOG
We publish open data tests and articles with simple steps to protect your health
WORKSHOPS
We run free clean air workshops teach people how to protect their health
Our Impact
Since 2013, Smart Air has run over 600 educational workshops educating 25,000+ people.

We've run over 30,000 hours of tests and published our findings that have been read over 25 million times.
In total, we shipped over 85,000 simple and effective purifiers to more than 50 countries.
600+
Workshops hosted
25,000+
Workshop attendees
30,000+
Hours of testing
500+
Articles on air pollution
25Million+
Articles readers
"A basic air purifier will set you back $800.
But what if there's a simple but less costly way
to achieve the same effect? Now there might be."